The Agile HR Community is about co-creating a healthy future of work, building excellent customer and people experience and delivering more value in less time.
We train and coach organisations and people to succeed in an increasingly complex business world and thrive in the future of work. We support designing adaptive strategies and planning, and advice in transformations. 
We combine our extensive background in senior Human Resource Management and Organisational Development with on-the-job experience applying Agile mindset and adaptive methodologies across a wide range of industries and organisations. This unique combination ensures you receive the thought leadership required to guide your professional development, and more importantly, the practical know-how to instantly translate your Agile skills back into your workplace.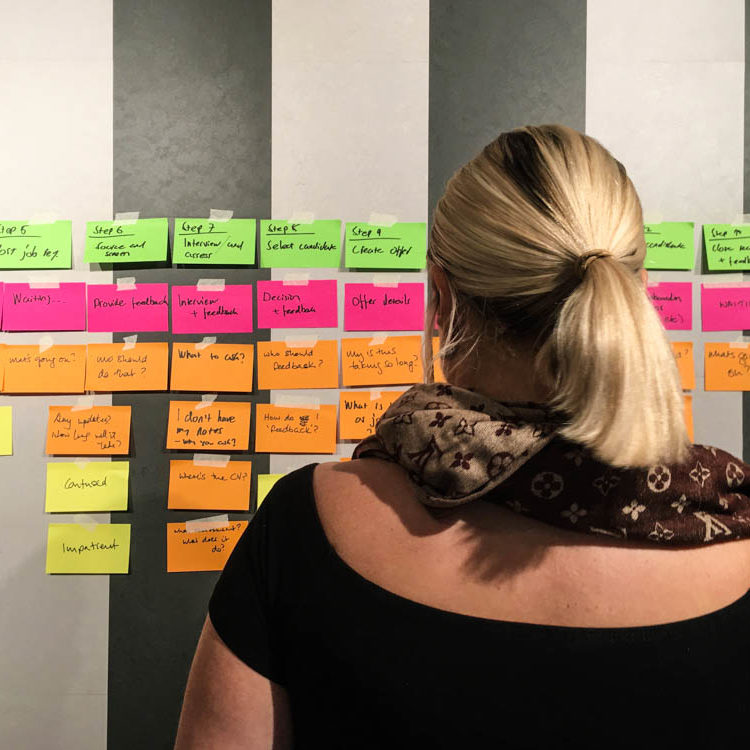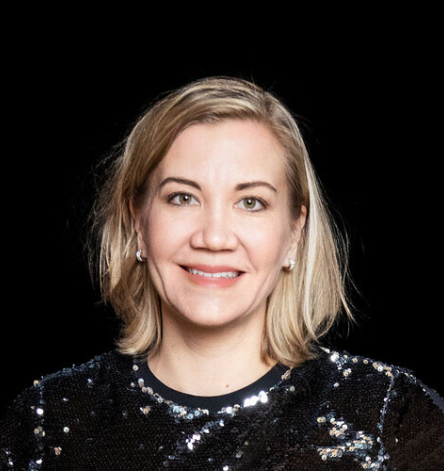 Riina is an Agile HR pioneer and enterprise organisational development professional.

She was among the first HR leaders pioneering in #AgileHR in 2010. She's worked in transformations with scaling Agile across businesses with Scrum at Scale, SAFe and the Spotify Model, and helped several HR teams redesign their journey towards Agile operative models. She is the first HR professional globally to achieve the Licensed Scrum at Scale trainer. Her specialty is Agile Leadership and the organisational structures for Agile operations.

She is the author of the book Agile HR – Delivering value in the changing world of work (Kogan Page 2020), a book that is quickly becoming the go-to guide for Agile HR.

Riina has now trained hundreds of HR professionals in Lean HR and Agile HR. She's advising CHRO's and their teams in transforming the HR operations and is appreciated as a straightforward, inspiring and engaging speaker in HR/Agile conferences, leadership off-sites and events.

Riina holds a M. Sc. degree in Technology and an array of Agile certificates. She is a Certified Scrum Professional (CSP), Certified Scrum Master (CSM), and Certified Scrum Product Owner (CSPO), SAFe Agilist and a Scrum at Scale trainer. She's also a professional certified coach and holds a Master's degree in applied neuroscience from Middlesex University, bringing theoretical background and hard science to her work.

Her specialty is getting things planned with an Agile twist, from a modern and respectful change perspective, and then engaging people into participating and getting things done, delivered, together.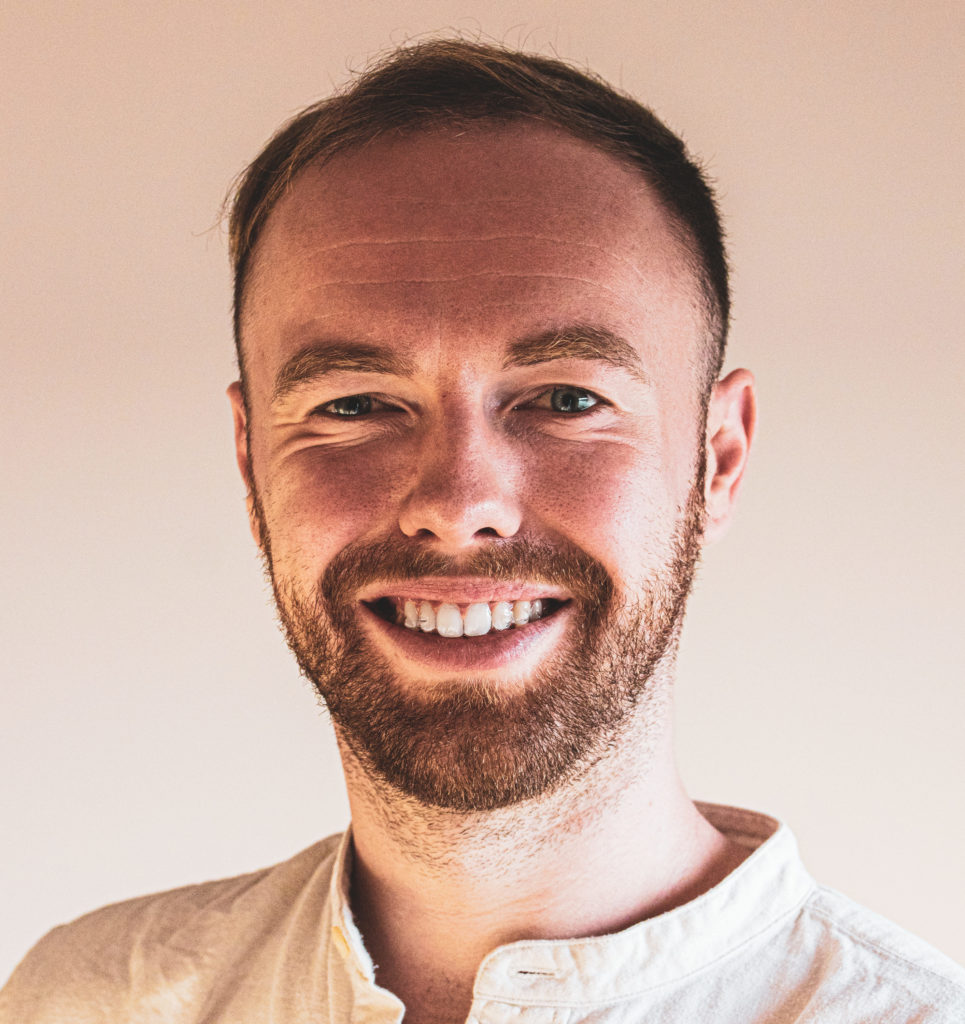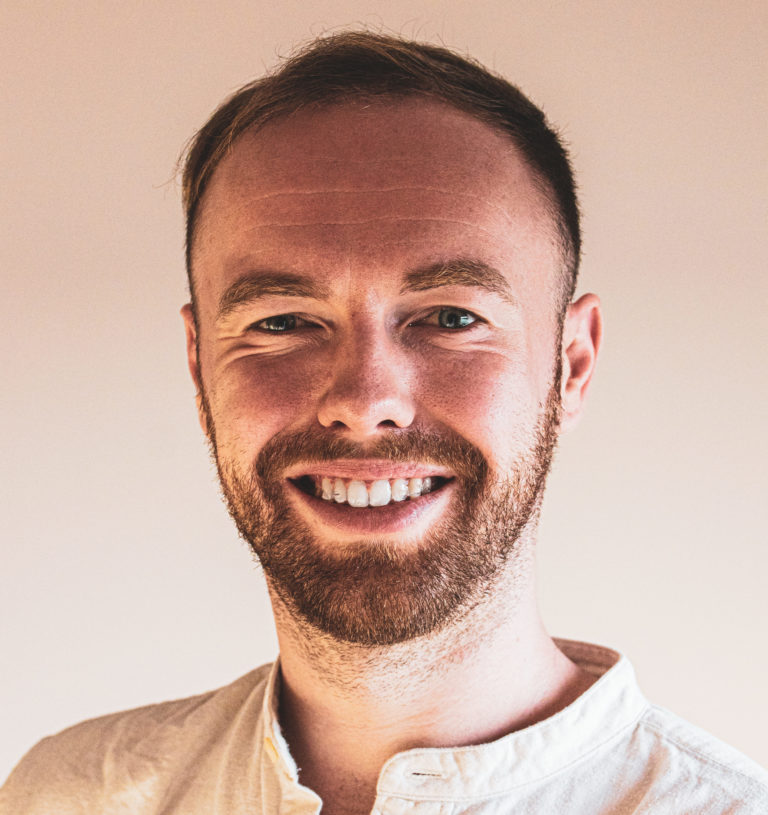 Connor is an Operations Specialist who has spent the last eight years leading major change initiatives across a number of firms.

He has extensive experience in helping start-ups scale from the bootstrap stage to hyper-growth, while he has also ensured those companies maintain a good and honest culture throughout the business.

Connor has led the transformation of several technology companies, although his knowledge extends to SaaS and consultancy. During his time with many of these organisations, he has helped employee numbers swell from single digits to triple digits, while ensuring that the company has the tools it needs to best serve its customers.

In addition to his operations experience, Connor is well-known in the 'Maker' community, having served as a Creative Technologist for the Raspberry Pi Foundation.

Connor is also a professional photographer, specialising in event photography. His clients include the Mozilla Foundation, Code Club and Raspberry Pi.

When he's not working, Connor can typically be found travelling, whether it's to the top of Mont Blanc or Walt Disney World in Orlando, Florida.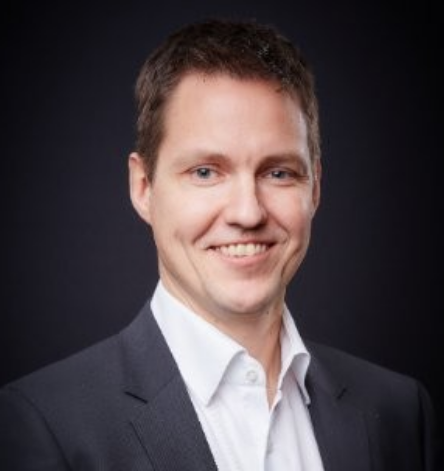 Mikael (or Miksu) is responsible for developing the business together with our amazing clients and ensuring that the backend operations work smoothly.

He has 15+ years of proven results in Business Development, Supply Chain, Procurement and heading business units. He has also worked several years in Procurement Analytics, where he was responsible for Customer Development globally with large multi-billion dollar companies.

When not working, you can most certainly find him at the summer house in the beautiful Archipelago of South-West Finland or on a golf course.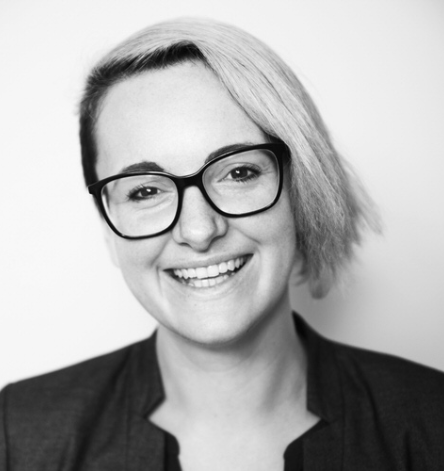 Kate Rand SHRM-SCP, MCIPD, PABP
Chief People Officer, Threads Styling Ltd & Lead Trainer at Agile HR Community
Kate is the Chief People Officer for Threads Styling Ltd and is a trainer for the AgileHR Community, where she has trained hundreds of HR professionals globally from well known businesses, in progressive HR ways of working and agile methodologies since she joined in 2019.

Kate has always sought to disrupt the world of HR, having come from an operational and commercial background earlier in her career. She has held a number of advisory positions including the BIMA Inclusion & Diversity council where she co created tools and processes to support media businesses build more inclusive environments. She also acts as a mentor to a number of HR professionals, supporting them to navigate the challenges start ups and scale ups can bring to the people function.

At Threads, she is responsible for the end to end people experience for the business, acting as an advisor to the executive team, and overseeing the strategic delivery of people products and services. The business itself is highly complex with a blend of e-commerce and social commerce, requiring a multi dimensional approach to the people experience.

Recent projects at Threads have included the creation and delivery of the fully digital in-house Leadership and Next Generation Leadership program which aims to leverage typical business school models in a vocational way to support hyper growth, and the FlexAtThreads campaign which provided the Threads employees with flexible choices that worked for their needs and team constraints, delivered via a measurable employee marketing strategy, increasing company engagement scores and talent attraction as a result.

In her spare time, she volunteers at a suicide prevention charity, and is completing her studies in psychology, working toward becoming a recognised psychologist, having completed previous studies in work psychology.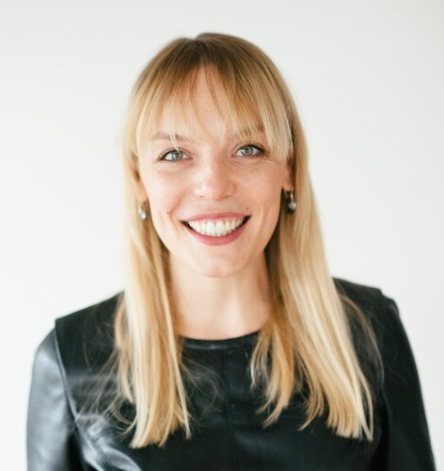 Aleksandra (Ola) Potrykus-Majewska
Associate, Lead Trainer, Senior Agile HR Consultant
Ola's passion for learning and curiosity about the future of work inspired her to leave the corporate world after a decade spent in diverse HR roles in a multinational organization.

She enjoys working with organizations and teams to help facilitate cultural shifts where human is a the heart. She combines the corporate & startups experience, with Agile HR and coaching skills.

Ola is a co-founder of a platform for active learning and learning formats, WeWent.com and a co-founder of Shake Up The Workplace a future of work ecosystem started in Switzerland.

2 beliefs guide Ola's work – that everyone has the potential and that as human beings we are a constant work in progress.

When not working Ola can be found with her family travelling or stand up paddling on one of many beautiful lakes in Switzerland.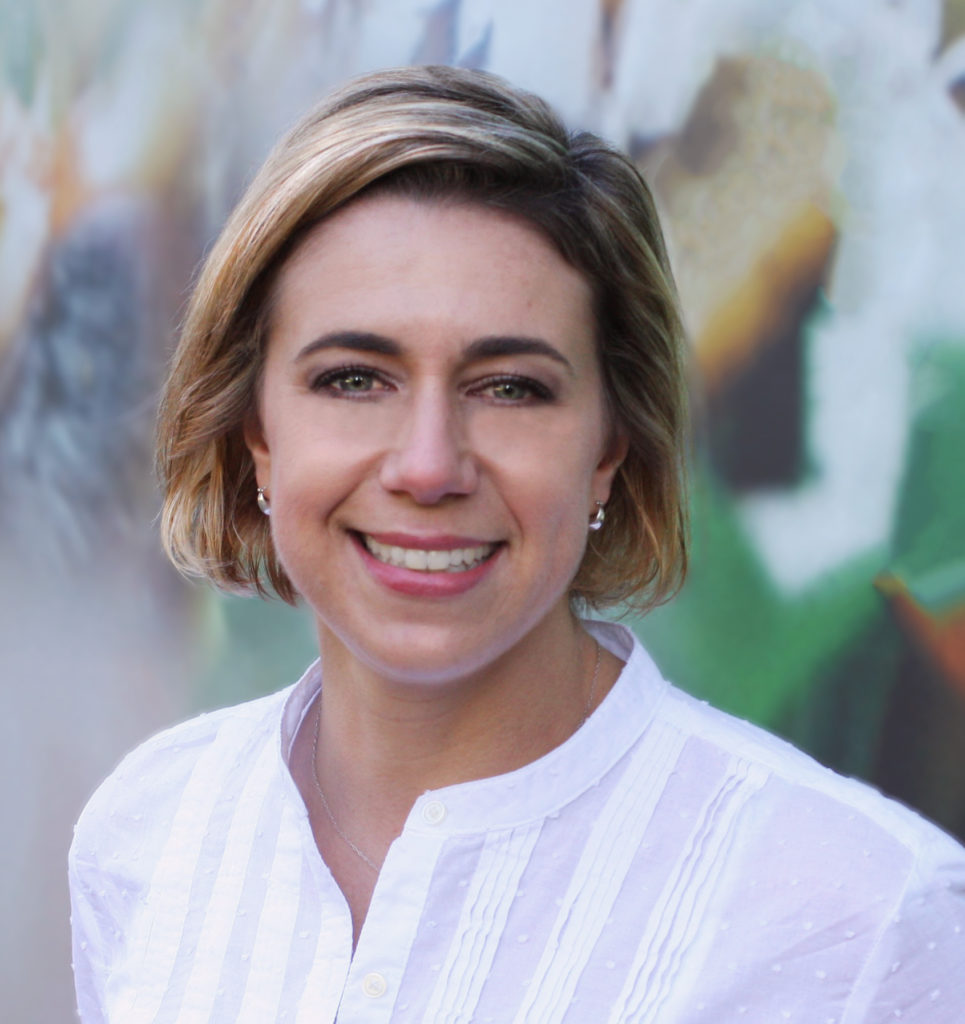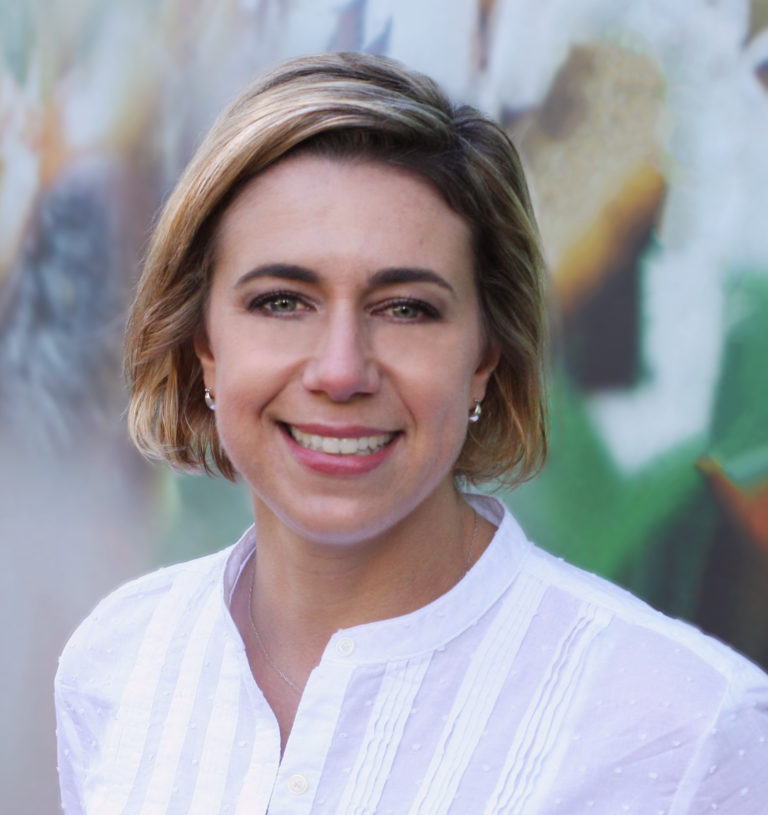 Lead Trainer at Agile HR Community
Anna is a forward-thinking HR leader and executive coach with a passion for putting the human experience back into work and modernizing the HR profession. With over 20 years' on-the-ground HR experience working with some well-known organizations in tech, retail, media and communications, namely ASOS.com, GoCardless, Time Out, The New York Times, Burberry, BBC Studios, Lonely Planet, Scripps Networks (Discovery Inc) and Grayling Communications, Anna is used to working at a fast pace and has experienced the challenges of transforming the traditional.

Anna brings energy, positivity and insight to her work, enabling change by bringing insights, self-awareness and a greater understanding of the far-reaching impact of the human experience within organisations. She solves organisational and people challenges by building empathy with all levels of employees and designing user-friendly HR products and services that people will actually use – and therefore add business value.

Anna is a Chartered Fellow of the Chartered Institute of Personnel and Development, a certified Agile HR Practitioner and Licensed Trainer, holds a Practitioner Diploma in Executive Coaching and an International Systemic Team Coaching Certificate from the Academy of Executive Coaching. She is trained in strengths coaching and has a BA(Hons) in Business Management.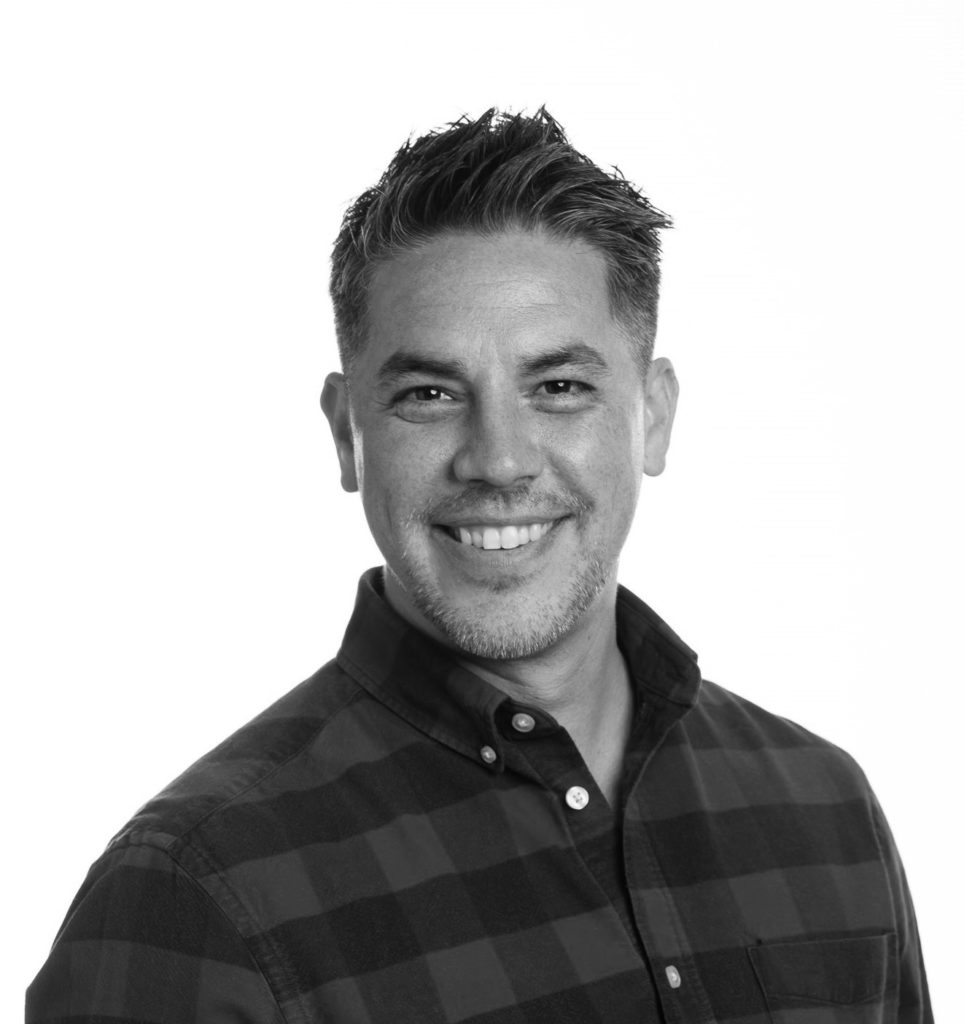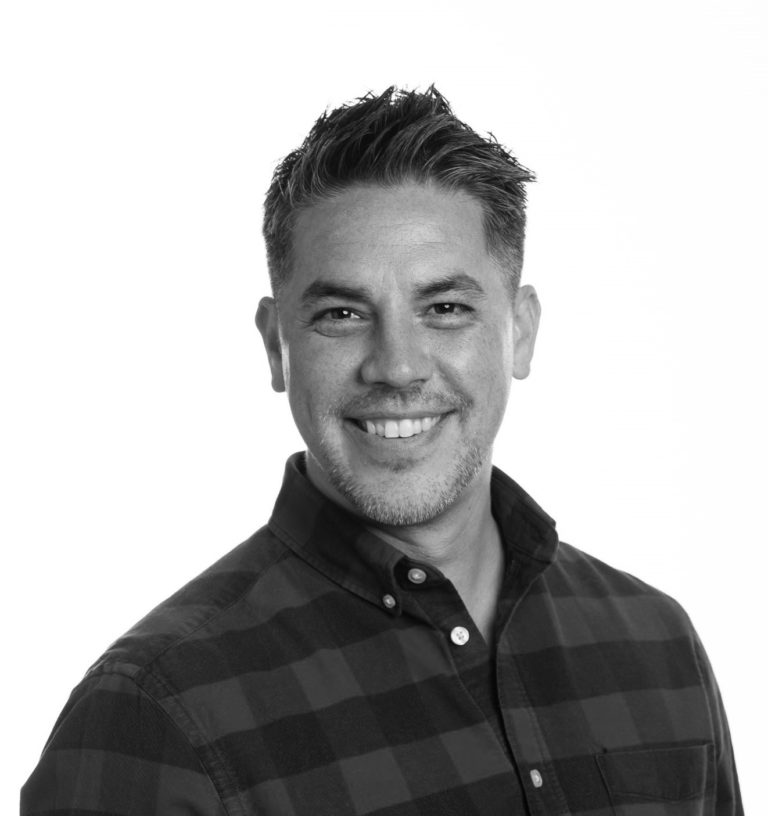 Agile Enterprise coach, Agile HR and Leadership trainer
Jeffrey has a long history in Learning & Development, people leadership and coaching, starting off his career in Secondary Education though moving into the corporate world in the early 2000's, growing his L&D experience through a range of different roles and accountabilities including Learning consulting and projects, Learning solution design, training and facilitation, managing Learning operations/delivery, and numerous strategic Learning transformation/simplification initiatives. He has been closely connected to ANZ's Agile Ways of Working transformation since 2017, inspired by the "new way of thinking, doing and being" and for the last few years has developed further depth of experience in his role as an Agile Coach helping to drive the Ways of Working cultural transformation for the HR Function.

Jeffrey's mantra is "Never Stop Learning" – always looking for and experimenting with, new perspectives and ideas to create/innovate/facilitate/lead/coach human learning experiences and coaching moments that explore the interaction of human instincts, social norms and traditional constructs to challenge the status quo, evolve mindsets, practices and culture, as well as invite an exploration and challenge of "Self" and "system relationships".

In his spare time, if not volunteering with his local community development group, you'll find Jeffrey either lost in research/reading/learning any immediate topic of interest, creating art (painting/drawing/photography…), or gardening.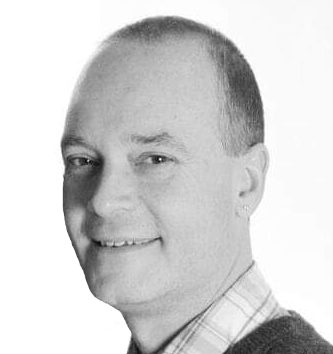 Steve is an experienced Scrum Master and Agile HR Coach.
While leading teams of engineers in the noughties, he developed an enthusiasm for finding better ways of working and gained experience with Agile, Lean & Sigma. After becoming a Certified Scrum Master he found his dream job and has been helping teams to improve ever since. During this time he has also worked as a Scrum Product Owner, Chapter Lead and Agile Coach within both single and scaled Agile environments.
Spending his career in large corporates, Steve has coached many teams, in both operations and development across IT & HR. Since making the leap from IT to HR, he has been energized by the enthusiasm he has found across HR to seek better ways of working and enjoys nothing more than introducing people to these new concepts.
Steve stays at the sharp end through his ongoing work to support a large TA operation in the UK, helping them to continuously adapt to an increasingly competitive market.
When not working, Steve likes to spend time with his family, to go running across the South Downs National Park and to volunteer as a Scout Leader to help young people experience the great outdoors.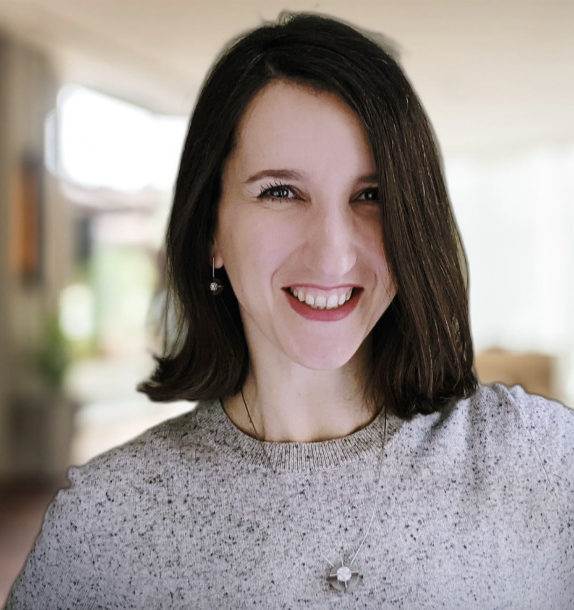 Agile Enterprise coach, Agile HR and Leadership trainer.
Monica has spent her career in various functional areas, starting with IT Operations, Procurement and finally finding her HOME in People Operations for the last 10 years. She is driven by the energy of designing new experiences for existing processes, simplifying for the benefit of customers and working with and for people. She is an experienced facilitator who is able to adjust to different audiences taking her inspiration from long expertise with Lean, Six Sigma and Design Thinking methods. She has been successfully learning from many Agile projects driven in a Waterfall way and therefore she brings a ton of experience for our programs with real practical examples from a variety of processes or business transformations. (e.g. onboarding, offboarding, payroll, M&A, divestitures, etc.)

She is the mom of an almost 10 years old and enjoys family life as much as solving the impossible problems in the corporate world. She is striving to be a model for her daughter and lending a hand to anyone who needs support in adjusting to family life while embracing a career professionally.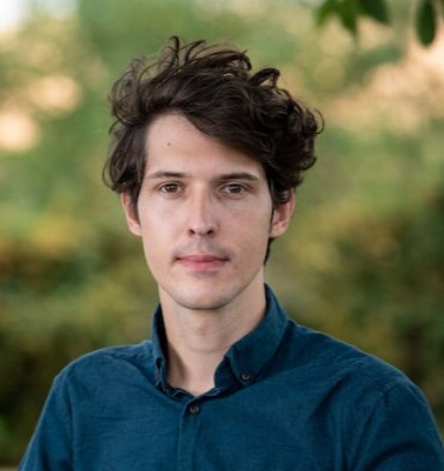 Stefan is an interpreter-turned-marketer with love for psychology.

Over the past six years, he has worked in a number of B2B tech companies, from startups to large organizations, working on anything from content strategy, customer journey and user research to SEO and copywriting. His specialty is organic growth and he believes in a holistic approach to content.

Following his love for organizational dynamics and psychology, he has completed a two-year training in Transactional Analysis, and has helped facilitate and develop a number of workshops in organizational psychology, coaching and digital transformation.

In his spare time, he likes to write and draw children's books, take long walks, and bake tarts and cakes.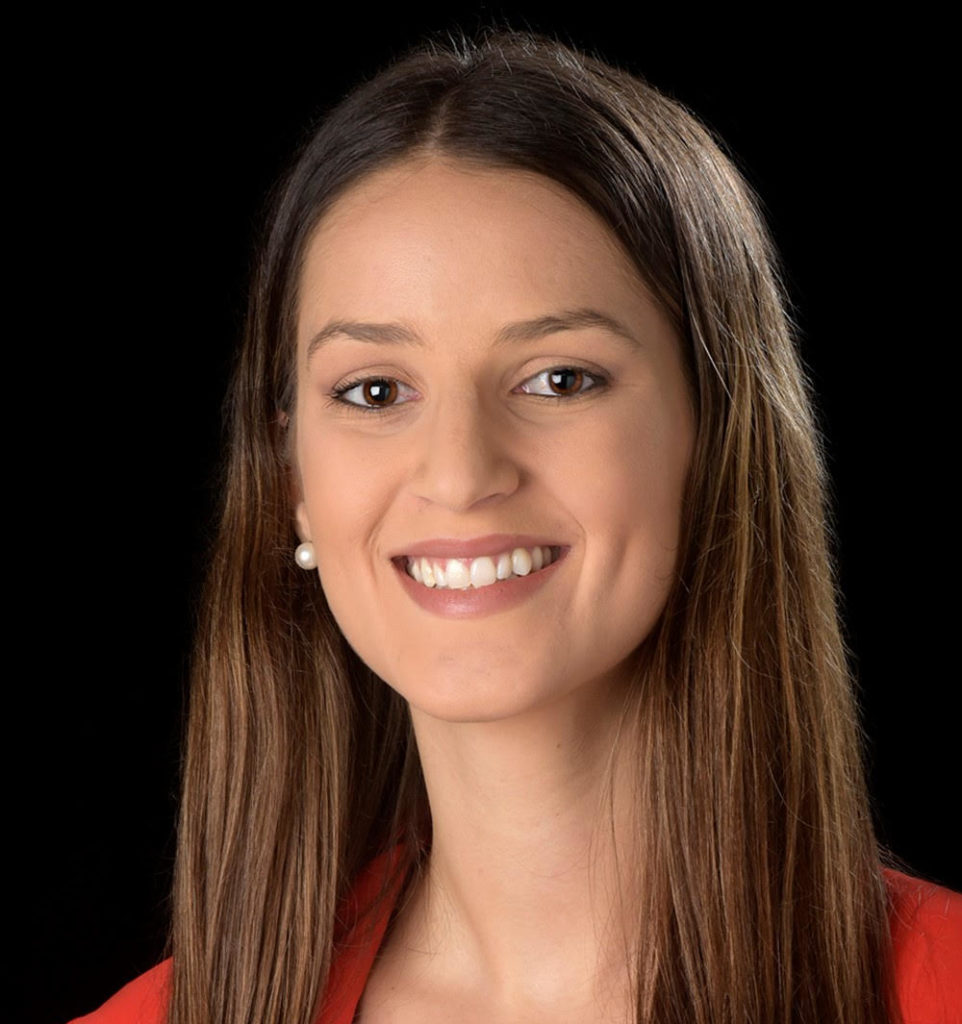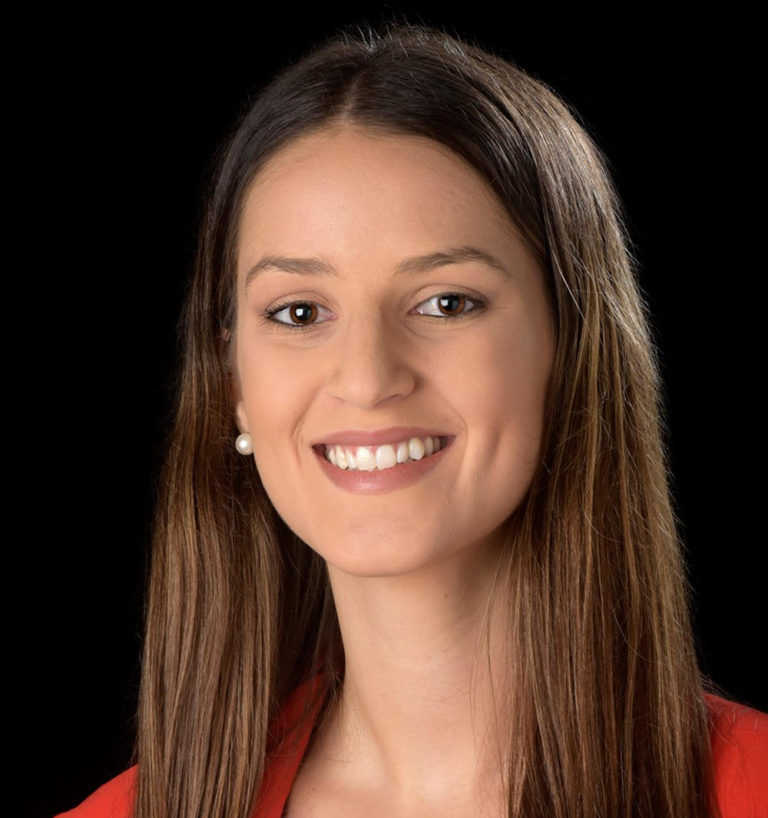 Co-facilitator and Agile HR Assessor
Maria's passion for continuous learning and analytics allowed her to start navigating the agility path within HR, when she was able to be part of the 1st Agile in HR certification in LATAM back in 2019. Since then, she was willing to be able to be part of such an amazing organization.

Located in Buenos Aires, Argentina, she has been working for international companies for the last 10 years, having roles in Customer Service and HR.
Over the past several years, she has been specialized in People Analytics and her current role is as People Analytics Supervisor. Her background is in BA, with a Master in HR and specialization in Data Analytics. She is also a professor in a coding school where she delivers Data Analytics courses.

She collaborates with Agile HR with a part-time approach, where she combines her corporate experience and her project management, allowing this to develop her startup experience.

2 beliefs guide Maria's work – feedback is essential to any development (both professional and personal, we need to be open to hear what we don´t want to hear) & data doesn´t replace people´s decisions but supports them (yes, I am a data-driven person 🙂 ).

When not working, Maria can be found playing volleyball, being with her family, traveling, or just relaxing and reading novels.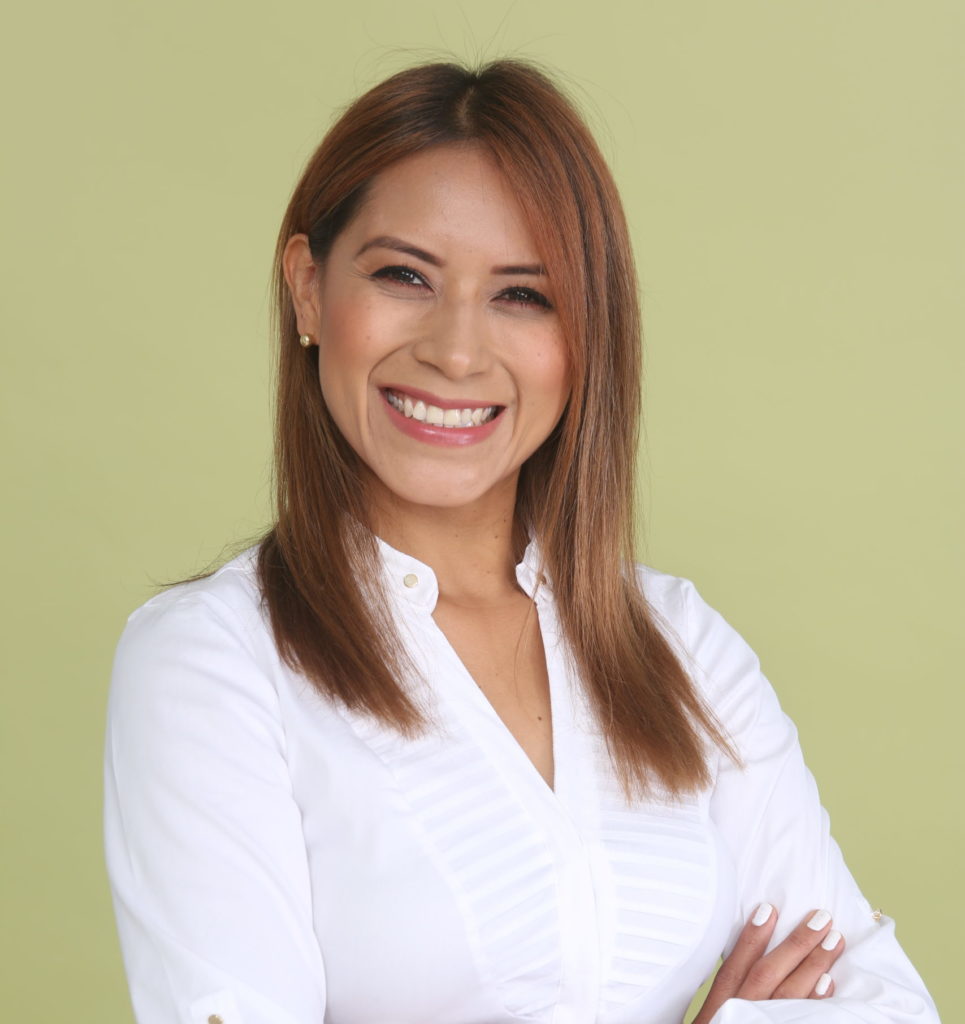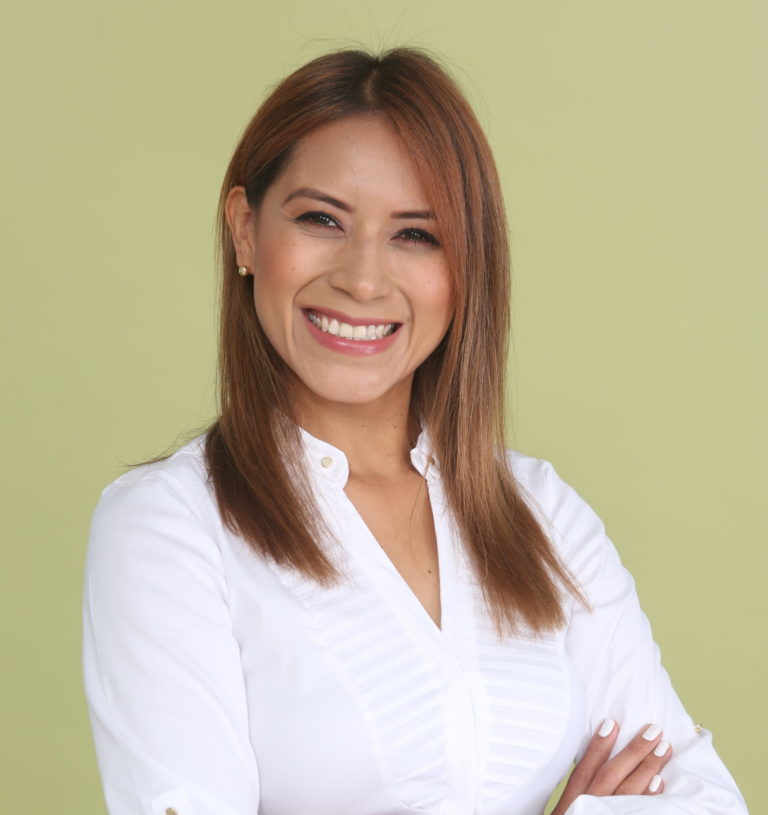 Cinthia is a dynamic, problem-solving oriented person and a forward-looking team player with a sound understanding of international business, she has spent all her career working for multinational organizations where she applied the agile methodology as her mindset.

 Cinthia is constantly looking at the human factor approach in all her work and collaborations, she is always eager to learn and passionate about developing people in multi-cultural and dynamic environments.

 She is now based in Finland where she enjoys being in contact with nature, flowing with her body in yoga and running. 
Our customer service is in English. 
We are happy to deliver training sessions, workshops and talks in the following languages: 
Do you want to have Agile or Agile HR support in your local language or face-to-face in your country?
Senior Trainers and Coaches
We're very practical, transparent, and contextual regarding working with customers and we have applied what we teach ourselves in our in-house jobs. Our customers enjoy working with us because of this. We translate agile into your language. We're real and realistic. And we've been doing HR-work, modern organisational and leadership development long before anyone spoke about "Agile". We've seen the ups, downs, fads, trends, successes and failures of Agile.
Networked consultancy
We're a networked consultancy, with trainers and consultants around the world, tightly tied by values and the content of what we do. All of our consultants and trainers have in-house experience in senior positions. A majority of our consultants are in fact working in their other in-house jobs as we speak, and with training and consulting as an energising side gig. Thus, we lack the pitfalls of traditional consultancies. We don't have a hierarchy with strict roles, or an army of junior consultants. We don't need to sell ever more consulting hours to our customers to stay profitable.
Stepwise action
We are building stepwise organisational change without an ultimate master plan or blueprint. We're ready to adjust our consulting approach. We don't know in detail how everything will land. Instead we focus on defining a strong vision for change, setting the values and behavioural expectations together and creating incremental roadmaps. We're agile in helping you become agile. 
Human-centric approach
The customers that choose us also choose an invitational, respectful way of building change, where people are let in to make sense together, agree together and change together. We don't push change. We don't "implement" agile. We invite people to learn what Agile is about, and then we support and trust them to be smart, willing adults to engage in decision making and discussions on what makes sense in their organisation/role/situation. 
We're the partner that your best friend recommends to you for Agility
We're that  challenging, stretching but supportive coach your organisation chooses when you are ready to start working and transforming towards Agile for real, together. We're that name your friend tells you to be in touch with with your trickiest changes. 
We are co-creating a healthy future of work
We are enabling and developing healthy, human-centric and high performing organisations.
We believe in the power of a team, we trust people and we dare to question the existing paradigm, moving towards a more self-managed, transparent and evidence based culture.  
We facilitate your people's success through an invitational approach.

Focus on value
Value to the customer, to the user, to the business and to the employee, today and tomorrow.

Co-create for success
Invite people for co-creation.
Clarify value and goals.
Iteratively move.

Create great environments
Design enablers and create cultures for every person to thrive.

Make it happen
Test and learn. Perfect is the enemy of done. Deliver impact and results.

Grow together
Be yourself. Always be improving. Celebrate success!

Increase energy
Bring the best out in others. Multiply good vibes. Recover to reload.
We're the Agile partner people recommend
to their best friend.
The Agile HR Community was founded 2016 to ensure world class professional standards in the Agile and human-centric discipline we love and are proud to lead.
Across the globe organisations and teams are redesigning how they work in response to change or disruption in their market, as well as the need to gain competitive advantage through digital innovation or an enriched customer experience. Current HR, management and people practices are increasingly out-of-touch with the adaptive and fast paced business environment. Adaptive strategies and planning together with the Agile approach for team based work had been used successfully to achieve remarkable results in software and IT. 
It all started with high-quality Agile offering for HR people
Our founders had been working across Agile within organisational development, business transformations, leadership and HR for years and realised the rising need to change how people operations are designed, delivered and led. There was no one on the global market focusing on Agile development to HR professionals. Agile HR Community was a founded to offer valuable and high quality Agile learning for HR people. We offered a way to learn about Agility with a language that HR people will understand, trained by people who have worked in their field, and with real world examples that directly connects with their work. 
Agile HR Community was also a direct answer to the gap that existed between what was taught by HR professional bodies and universities, and the real world where HR needs to design and lead Agile, digital and networked organisations across the globe.  
Our customers helped us grow – referrals and events
Our programs were delivered in face to face workshops around the world. Phew, we did travel! 
Our learners enjoyed our programs a lot, and started referring their colleagues and friends to us. We organised events and meetups in London, Melbourne, Sydney, Amsterdam, Helsinki, Buenos Aires, Düsseldorf, Barcelona… meeting lovely people who were just as enthusiastic about Agile and adaptive ways of working as we were! Agile HR started to interest a broader customer base. We onboarded more trainers and tried a licensing model for our content.
Digitalisation of the learning programs
When the pandemic hit us in 2020, we used our Agile product development skills to rapidly innovate and turn the programs into digital learning journeys. Our first digital Agile HR Certified Practitioner program was launched June 2020, with a sold out class. We have continued offering the learning digitally and see that people are learning the content in a much more professional manner through bite-size learning, spacing in between sessions and practical application exercises as home work.
Through our digital approach we are now reaching our customers globally, leading to amazing work possibilities, exciting customers, and deliveries across regions, time zones and cultures that we couldn't even imagine before! 

The Agile HR Book 
In the end of 2020 our Founder, Riina Hellström, co-authored and released the book Agile HR – Deliver Value in a changing world of work. Not the optimal time for releasing a book, when all the book stores are closed, ai? The book increased interest in companies partnering with Agile HR Community around Agile development and learning. We onboarded more trainers, and focused on improving the digital offering.
Scaling learning for customers and Business agility
Agile is a word everyone talks about. Many companies are either looking into starting with Agile or some years into practicing adaptive ways of working both within the business and people operations.
Through our digital, bite-sized and hybrid approach (facilitated sessions blended with self-learning) we can scale Agile learning with high impact across hundreds of people in a short time, both on the business side and for HR teams.
Our consultants and trainers have extensive experience, Agile credentials and "street credibility" in working with senior business professionals and executives (not just HR). Our customers return to us asking us to train their Leaders, Product owners and Scrum masters, because we translate agile to their domain and our learning design is impactful. 
We are so very thankful for everyone who have helped us on this journey, every single one of you who have referred your friend to us, our trainers and partners navigating through the pandemic together and every customer along the way! Going forward we are expecting a growing interest in our expertise. We will onboard some new amazing team members and are excited to see what opportunities arise working with an enormously interesting and demanding customers!  
We want to be referred to as a a top global partner for Agile and modern organisational development. We want to grow and we value health, trust, and life before profit, growth or perfection.
Would you like to be part of the team?