Agile Business Essentials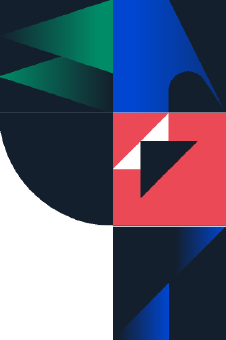 What is the Agile Business Essentials training program?
Most industries are now facing a business environment that requires more adaptive strategies, iterative ways to deliver customer value, and quicker adaptation of the investment of resources, people's effort and budgets. Agile is a direct answer to the needed ways of working, the mindset and the skillset needed from both leaders and business professionals. Companies are moving from annual plans towards quarterly adaptive planning, redesigning organisations to enable a team based model, digitalising services and products.
This training program influences and builds the Agile mindset on a deeper level, by also introducing and experiencing  the Agile ways of working through exercises with prioritisation, backlog building, running two sprints, conducting a retrospective, and reflecting on how to introduce some of the Agile practices into the daily work and leadership of your own.
This program answers the "why agile?"question from a business perspective and influence the mindset of the participants while trying an agile approach themselves. We've succeeding in influencing the mindset and creating the foundation to understand Agility in a similar way for hundreds of leaders and business professionals. This program lays the foundation for your business people to enableAgility in the organisation and understand through experience how the Agile teams really work (Scrum and Kanban).
The program is a low treshold, medium time-investment program for any leaders and business professionals to start with Agile. You'll understand enough to start supporting and enabling Agility as a leader,  you will be able to start practicing Agility in teams with the guidance of professional Agile coaches. This program also helps you start collaborating with Agile teams, even if your own function isn't going Agile.
Why should you attend this program?
Tailored for business professionals, not IT-oriented Agile
Intensive, practical and interactive and plenty of examples from different business environments.
Immediate application of the Agile mindset and tools to your work topics
Part of your organisation is moving towards Agile operating models and you want to understand it better.
You'll understand how an Agile team works and can start working in one or enabling one as a leader
You'll be able to adjust your own actions to be helpful instead of blocking Agility
You will recognise the tensions, the gaps and the potential difficulties between the current state and a wanted Agile state.
It's fun and hands on learning including reflecting on adoption with your peers.
Agile Business Essentials 2021
"very practical and helpful to understand the essentials of agile mindset – helpful tools and also useful for daily/ personal work outside "official agile projects"
Benefits of the Agile Business Essentials training program
Build readiness to start trying Agile in your own work
Gain practical tools that you can apply in your own personal work immediately whether or not you are aiming for Agility
Improve your skills at prioritising, visualising work and collaborative decision making.
Establish early feedback loops, and build in continuous improvement of team work.
Boost your own productivity and effectiveness through using Kanban and backlogs for focus, clarity and prioritisation.
Format for the Agile Business Essentials training program
Individual learning: pre-reading and/or videos with background to Business Agility
Three learning modules with a blended learning approach. (Self-studies, live sessions, group work)
Three live sessions with a professional trainer including deepening the theory, bringing practical examples, and exercising agility hands-on
Group work in between the learning sessions
Self-managed theory studies on our digital platform - you need to finish these to be prepared for the practical live sessions.
Badge is awarded by successfully completing the studies and participating in the live sessions.
You will need to login with a computer, in a private space, able to talk, share and use the keyboard. In our trainings we are present with the video, making it a more human-to-human experience for everyone
We'll be working collaboratively in Miro (digital collaboration platform) or on a learning canvas (F2F program)
Pre-learning
Pre-learning (1 hour)
Reading and watching videos. Establish the basic understanding of Agile organisational development and come prepared to the session with insights.
Module 1
Session 1 (2 hours):
The Agile Mindset and why Agile is important now
When is Agile the suitable approach in the business?
What does Agile mean for your job?
Customer centricity - in the centre of Agile

After the session
Group work (1 hour online, self-organised):
Discuss and bring your insights: Where could you use an Agile approach in your business? Where not? What are the tensions you identify between the Agile approach and the "traditional" approach to delivering value, building solutions or releasing products?

Self studies (1 hour): Basics of Scrum and Kanban
Module 2
Session 2 (2 hours) :
Release planning and incremental delivery of value
Scrum exercise Sprint 1.
Building a backlog, estimation, prioritisation
Sprint planning
Sprint work
Review

After the session: Group work (1 hour, self-organised)
Scrum exercise: Review and Retrospective

[This part can be delivered F2F, too]
Module 3
Session 3 (2 hours):
Scrum Exercise: Sprint 2
Sprint planning
Sprint

Final retrospective of the exercise

Conclusions, Discussions and Q&A about Agility. (This part can be contextual to your company and transformation.)
Any level of business professionals in any company size and industry.
No previous knowledge of Agile required
For people in the beginning of their Agile learning journey, and for a mixed crowd of different maturity to get on the same page
Suited for any kind of business domain professionals (operations, supply chain, sourcing, commercial, sales, R&D, strategy, PMO, change…)
Leadership teams or functional teams
For beginner Agile teams - before they start building backlogs and setting up their team collaboration
For people whose job affect or is affected by the Agile teams work in the organisation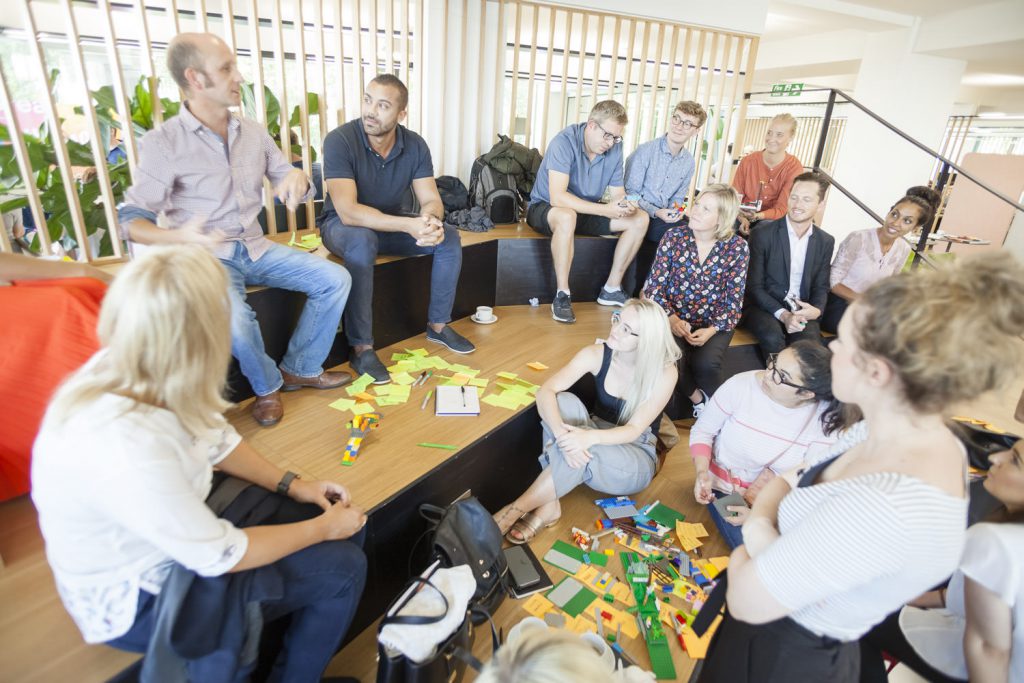 Agile Business Essentials digital badge
By participation in all sessions and by finishing the digital learning  you will be awarded with the program e-badge. The badge is individually awarded and hosted on Accredible with a description of the learning objectives and requirements for receiving the badge.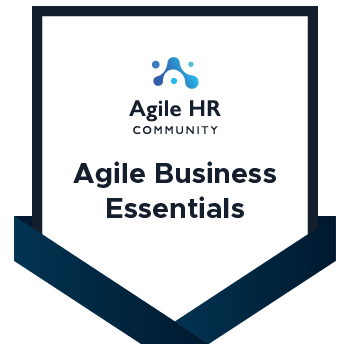 Agile Business Essentials digital training program, in-house deliveries 690 EUR/person + applicable VAT with a minimum of 14 persons.
For in-house face-to-face deliveries 790 EUR/person + applicable VAT + travel- and material costs with a minimum of 14 persons (face-to-face workshops delivered only when the Covid19 situation allows)
The maximum number of participants is 24 persons