Agile Business for Leaders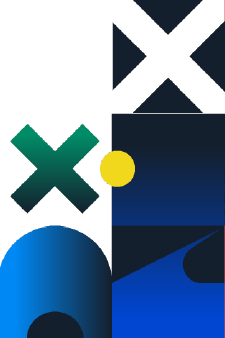 What is the Agile Business for Leaders training program?
The Agile Business for Leaders training program is establishing a broad understanding of what Agile is all about. It suits groups of  Leaders who are key to Agile adoption in the company or important stakeholders or sponsors for Agile development in the organisation.  This program will help you create a common understanding of the Agile mindset and operation logic, and understand how Agile teams work. The program clarifies the differences between the Agile mindset and a traditional, waterfall mindset, which creates strong insights about what it takes to lead and support business agility. We build on knowledge and storytelling, shared by an experienced Agile enterprise trainer. To really understand an agile team, the leaders are experiencing Agile tools, practices and team work in exercises.  This leads to brilliant conversations and opinions about how the Leadership team should or should not adopt Agility, and where in the business the Agile approach is more sound than the waterfall approach.
This program has been delivered to hundreds of senior leaders. We've worked with commercial, sourcing, quality, supply chain, marketing, sales and hardware product development, R&D, IT-leadership and software development leadership teams.  This program is for busy leaders, who are looking to establish strong support for Agility with a high value and a medium time investment for learning.
Why should you attend this program?
Your organisation is moving towards Agile operating models and you want to support the teams in this transformation.
You will lead Agile teams and want to understand how they work
You aren't committed to a certain Agile framework or model, but want to understand Business Agility.
You appreciate a training partner that speaks your language and has been working with in-house change for decades.
You want an overview of the strategic and the operational in Agile without going too deep into details.
You want to understand what systemic and organisational dependencies and tensions are to be expected when starting with Agile
Your Leadership team needs to get this right from the start and be actively influencing the change positively.
Benefits of the Agile Business for Leaders training program
Understand why organisations are 'going Agile' and the implications for businesses and the future of work
Understand what a Product owner does and how an Agile team works.
Try Agile practices for teams, you might find some great tools for your leadership team here, too!
Discuss with your peers where Agile makes sense and how you should best develop Business Agility
Discover what happens with Agility in your domain expertise area. (i.e. Supply chain, Hardware, Sourcing, Quality, Communications...).
Understand the logic behind an agile organisation, and the different models that companies uses to scale agility.
Get insights about your own role in the change - in a team, as a leader, as a decision maker or stakeholder.
Content of the Business Agile for Leaders training program
Pre-work
As pre-work you will do some reading and watching videos about Agile on Scale, Business Agility and Embracing Agile as a new paradigm of business.
Throughout the program we will be working in 4 modules. Each module includes a live digital learning session with a trainer, plus home work, discussion of reflection.
Learning Session 1 (2 hours):
Business focused background and conversation on why Agile is so important now for most industries.

Why is Agile important for us?

What is Agile?

Agile and Waterfall - pros and cons

Succeeding with Agile - what does a company need?

Discuss between modules:
Business Agility in our company / business unit
Learning Session 2 (2 hours):
Agile Roles

Agile (Scrum) Product Owner role, responsibilities, practices.

Release thinking

Building a backlog, Acceptance criteria, Definition of Done

Metrics to follow up Agile product development or projects

Prioritisation introduction and insights

Discuss between modules:
What are the expectations towards Leaders of Agile teams?
Session 3 (2.5 hours)
Self-managing team - what is this?

Experience a Scrum sprint

Scrum Masters and Agile Coaches roles

Retrospectives

Leadership behaviours supporting and hindering Agile team work.

Homework between sessions:
Light research on your own function/industry - how has Agile been used? Bring case studies, insights and examples.


Session 4 (2 hours)
Introduction to Agile portfolio management

Agile operating models.

Introduction to the different Scaled models: Tribe model, SAFe, Scrum at Scale, LeSS, and other Agile operating models and team structures.

Dependencies & Impediment removal

Insights and discussion of Leader's role in Business Agile

Wrap-up
Leadership teams in any business, any industry, any function.
Leaders in cross functional cohorts.
Business professionals who want to learn about leading an Agile Business
Leaders with limited time to invest in learning or home work, when focused sessions with high impact learning is preferred
Company Boards (Agile Business for Boards)
Key sponsors for Agile Transformation who need to understand Business agile on senior level, not on team level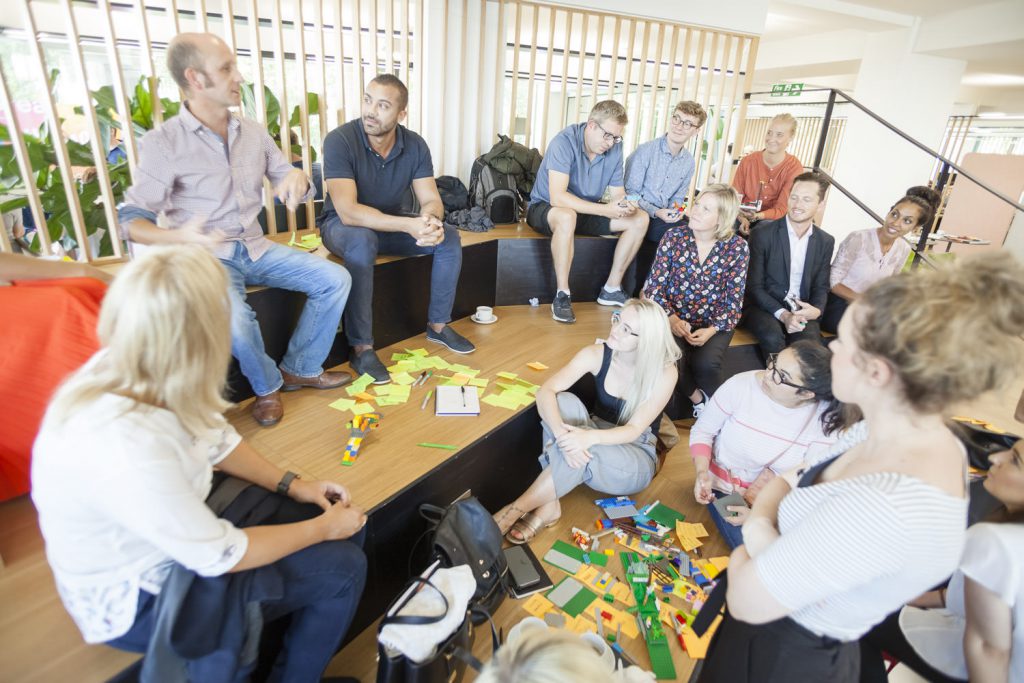 990 EUR/person + VAT
Offered only as in-house training programs, with our most senior trainers and Agile Enterprise Coaches.
Minimum number of participants 14, the maximum is 24.
The live sessions scheduling is agreed with the customer. We recommend delivering this training over four weeks.