Interactive, practical and mindset changing Agile training programs for HR and Business professionals (non-IT).
All of our trainings are delivered digitally and interactively with plenty of application.
Please see our public programs in the training calendar, all programs are also offered in-house.
Hybrid learning experiences can be designed as well (face-to-face + virtual)
We deliver training programs in the following languages: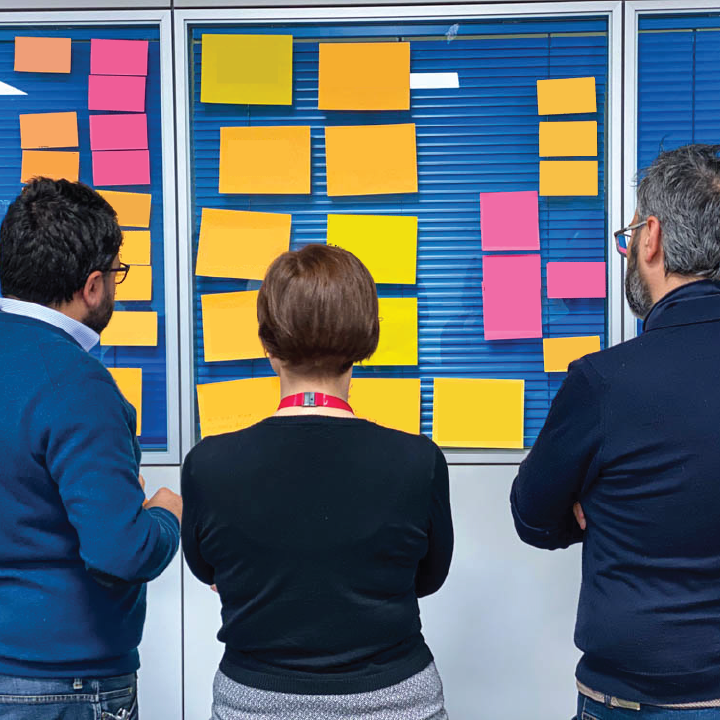 Agile HR Training Programs
Professional Agile HR and Design thinking skills in People Operations and HR. Get certified to future proof your career & start co-creating excellent employee experience.
Build human centric employee experience with Design thinking in HR. Get tools and practices to develop products and services your people will love!
Leading agile work on scale. Learn how to organise several teams' work through a continuous and ongoing cycle of adaptive planning and prioritisation.
Inspiring and motivational session, full with AHA moments for HR teams and HR leaders! Get onboarded with what Agile is and what it means for HR. This session inspires HR professionals to see their profession in a new light.
Great for teams! You'll be energised about the Agile mindset and Agile team work. Experience Agile working and use practices such as adaptive planning, backlogs, prioritisation and reviews.
Get introduced to Agile portfolio management and adaptive planning in HR through a fun, fast-paced, insightful simulation!
Business Agility Training Programs
Understand Business Agility on a professional level. Prepare work in Agile ways and lead Agile change.
This training program is for business professionals who are accountable for the design and development of a product or service. (we're using the word "product" to describe all of these).
This Scrum Master training program suits people who want to learn how to facilitate the work of amazing Scrum teams in the non-IT / non software setting.
Energising, wake up and shake up session, full with AHA moments for business teams and leaders! Understanding what Agile is and why businesses are changing their operating models to Agile.
Great, energising and practical start into Business Agility for business teams in any function. You'll be equipped to collaborate with and work in agile teams.
Build a common understanding about Business Agility and understand your role in leading the Agile operations.