Agile HR Strategy & Portfolio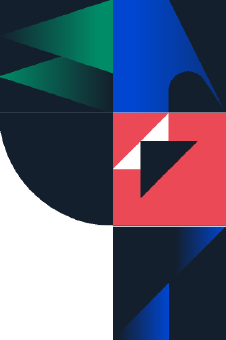 What is the Agile HR Strategy & Portfolio training program?
Our philosophy is that People operations is an integral part of delivering customer value to end-customers of the organisation. The activities managed and developed by HR people must aim to increase the customer value delivery, and thus business value. This program will give you basic methods, structures, understanding, and knowledge about how to organise a whole HR team's (or HR unit's) HR work through a continuous and ongoing cycle of Agile planning and prioritisation.
For years we've been talking about being true business partners, but seem to fall flat in capabilities such as building and calculating business cases or prioritising all our initiatives according to the business value they create. HR also has to update the HR service portfolio to offer timely, valuable and well designed people practices and services, which might include retiring some practices and actually stopping working on some initiatives, where others are deemed more important.
HR needs a more adaptive way of planning, prioritising of our work, and slicing up the releasing of products and services to the business and our people into smaller batches instead of the big-bang implementations or roll-outs we tend to run. The annual cadence for planning isn't fit for purpose any longer. The complex adaptive environment we are serving requires an Agile approach.
Why should you attend this program?
Simply put: This is the way to lead HR operations going forward.
Gain practical tools and evidence-based methods to start applying Agile HR in your leadership.
Learn to manage the endless wish list of things to do in HR, and turn it to a clear and prioritised portfolio of work.
Start learning and managing the true capacity in your HR team together.
Start saying no to requests, with evidence backing you up.
Be a trusted business partner who actually can talk the business language.
Begin to evolve your own HR operating model for Agile working and collaboration.
Agile HR Strategy & Portfolio 2023
The course enables the participant to really challenge themselves and their organisation to not only adopt an agile mindset, but also gives the tools to make the organisation more efficient and effective in focusing on strategic priorities and delivering added value whilst maintaining the required existing workflows
Mark McGuire, Senior HR Director at Baxter
Agile HR Strategy & Portfolio 2023
Great course to learn about Portfolio Management, whether you are a beginner or experienced, and whether you work for a small start-up or large multinational.
Catherine Goodrich, Senior HR Consultant & Coach
Agile HR Strategy & Portfolio 2021
Challenging, insightful, and deeply engaging. The Agile HR Strategy & Portfolio course was an exceptional learning experience. Great content, interesting learning design, excellent facilitation and was a brilliant opportunity to connect in with peers from across different geographies and across a broad range of industries. The varied perspectives shared have really helped us along in our Agile journey.
Jeffrey Entrop, Agile Coach, Talent & Culture at ANZ Bank
Agile HR Strategy & Portfolio 2021
Riina's knowledge of agile and portfolio practice was superbly brought to this program. Great knowledge, insights and practical tools/tips.
Michelle Nebbs, Agile Portfolio Lead HR, ANZ
Benefits of the Agile HR Strategy & Portfolio training program
Tailored for HR professionals by HR professionals, not tech-oriented Agile
Intensive, practical and interactive
Designed by HR leaders who have been leading HR work and setting up portfolios themselves
Practical and realistic.
We offer templates and examples to get you started, you can modify them to suit your own context
For all organizational contexts, from full Agile to hybrid or just starting with Agile
Learning from each other and deepening the learning in your peer coaching group
Ensuring there is enough evidence and validation done in small scale before investing time, effort and money into building something on large scale. (Experimentation portfolio)
Format and contents for the Agile HR Strategy & Portfolio training program
Learning is experienced through six modules.
Each module includes pre-work (1 h), virtual live sessions (2 h), group work with (hypothetical) application into your organization (1-2 h), plus peer coaching sessions.
After each module your small group will do the application exercises and reflections, present your application to your peer coaching team and get feedback.
You'll be awarded a digital certification and badge upon successful completion of this training program.
Click on the tabs below to see contents of the modules
Module 1: Agile HR Strategy, Business Value & Business Cases.
Agile HR Strategy - how to move from long term strategic massive programs to more frequent updating of strategic portfolio.

Learning 2-3 basic methods for defining business value and describing the business case.

Tools and templates for involving the business leaders proactively in defining the people practice and HR needs for their units.
Module 2: Evidence based HR
We'll dive into the world of analytics and evidence in HR. What data is available? How can we in HR use this data? Setting up a validation and discovery practice, or "experimentation portfolio" to run small scale experiments and testing before investing to build the whole solution.

We will cover analytics maturity models, and how you can start building a solid foundation for evidence based decision making in your HR team and function.

We will also discuss how you can work with basic data and evidence if you haven't got the rocket-scientist-data-analyst and the most modern HR/IS suite available.
Modules 3-6: Portfolio management modules
We're walking you through how to setup a portfolio from scratch to defining structure, governance, priority and metrics for the portfolio.

Module 3: Portfolio Game - learn through trying first! Defining your portfolio items (operations, strategic, BAU, minor development...)

Module 4: Demand side of the portfolio. Prioritisation of items. How to set metrics and quantifiable elements to the portfolio items, when HR isn't science? Funneling all requirements to prioritisation and decision making.

Module 5: Supply side of the portfolio (Capacity of your HR teams). How to follow and manage capacity of your HR teams. Different HR teams can follow their capacity in different ways. What to do when you can't deliver it all? Building your portfolio and balancing capacity:

Module 6: Agile HR Governance. Stakeholder involvement. Visualisation of the portfolio.

Post-program
Completing your small group's case study.

This is a senior level program, where a lot of the learning happens in peer-coaching sessions with other participants, too. Peer review and peer feedback will be a relevant part of the learning process and the certification process. You will both be receiving peer feedback, and giving relevant peer feedback to other participants.
HR leaders and professionals who need to setup an adaptive and frequent planning cadence, answering to the changing needs of the business.
HR leaders and HRBP's who want to involve the business leaders through structured methods in defining the HR and people priorities for their Business Unit.
Roles coordinating and making decisions of the HR work across several teams and HR domains.
For you who are setting up an agile portfolio management structure, cadence and agile governance in HR.
For you who are moving from an annual budgeting in HR to a quarterly rolling budeting.
This program suits sernior HR professionals who like to learn from each other, share knowledge and challenge different approaches. This program is for more senior people, meaning the participants will gain a fantastic network of senior Agile HR professionals to do sparring with post-program.
Previous knowledge of Agile is required. We will not learn the basics of Agile in this program. This is how to lead agile people operations.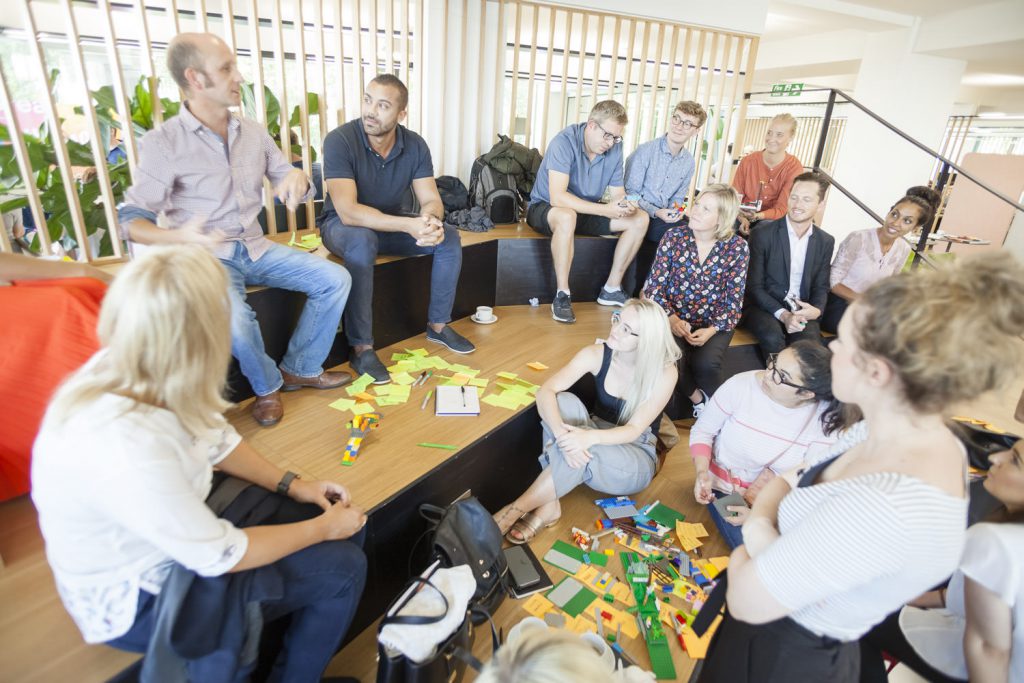 This program is Masterclass-certified by Agile HR Community. You will be certified through
Participation in the live classes (minimum presence required 5/6)
Participating in the peer coaching sessions (minimum presence required 4/6)
Submitting the application case study/reflection by the deadline in your small group.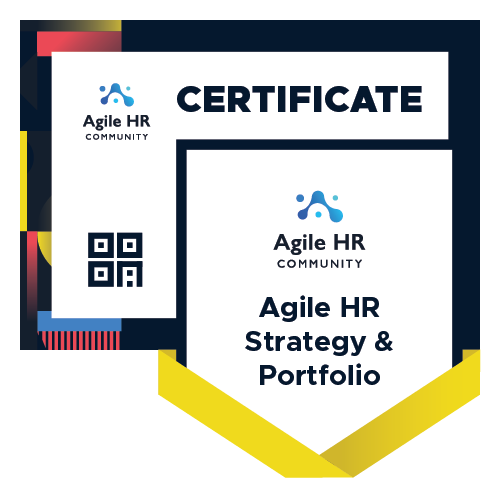 2500 EUR/person + applicable VAT for one person
2250 EUR/person (-10%) + applicable VAT for two persons on the same program ***
2125 EUR/person (-15%) + applicable VAT for three or more persons on the same program ***
***Must be booked at the same time under the same invoice.
See Calendar for public training program scheduling.
In-house training cohorts: 
For in-house training programs the pricing is -20% of the public training price with a minimum of 10 participants. Get in touch if you have a group of 6 or more people, we can combine your smaller team with another company's group to create an in-house training with two companies.
P.S. You can utilise this program to establish a blended development journey for the participants where they are actually developing the real portfolio management governance structure simultaneously, step-by-step parallel with the modules in the program.