Agile HR Certified Practitioner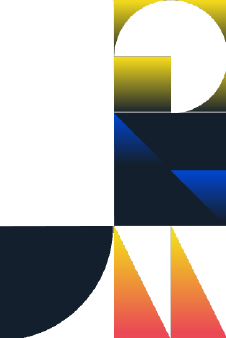 What is the Agile HR Certified Practitioner training program?
This training program changes lives. People walk away from our Agile HR Certified Practitioner program with a strong Agile mindset, the practical skillset to bring Agile alive in their own teams and organisations and an ability to support agile organisational development and business agility.
The program is hands-on, practical, full with tools and methods to use in your own work. In the program you will be working with a groups, doing Agile exercises, applying Scrum and Design Thinking in HR together in a fast-paced engaging learning environment. Tailored for HR professionals by HR professionals (not tech-oriented Agile).
People have loved the interactive way of working in groups, sharing of ideas and experience and getting feedback from each other. This program will require you to invest time and effort, and when you do, we promise it will pay off!
Why should you attend this training program?
Your business organisation or HR team is going Agile and you are a key contributor to this transformation
You want to redefine people solutions, HR processes and people experience to fit a modern, people first culture
You want to redesign HOW you deliver people products and services with your HR peers
You are keen to use Design thinking in HR to build excellent employee experience
You want to attract the best talent in a competitive environment
You want to be re-energised and future proof your skills in modern people operations (HR) work
You want to improve prioritisation, adaptive planning and adopt smarter utilisation for the HR team's capacity
You want to get your Agile capability certified by a professional and respected body.
Agile HR Certified Practitioner Program 2023
This course has completely de-mystified agile HR for me. It is highly practical and has provided me with a wealth of tools and approaches to deploy when designing or improving people services or products. I feel much more confident in my approach having been on the course.
Kate Taylor, HR Business Partner at National Deaf Children's Society
Agile HR Certified Practitioner Program 2023
Anyone can pick up a book to read about the basic principles of Agile HR, but the blended learning, including experiential exercises during this course, really bought the concepts and learning to life for me, and it was really rewarding to collaborate with HR professionals from other countries and cultures.
Debra Carmichael, Head of People & Culture at IWS Group
Agile HR Certified Practitioner Program 2022
I absolutely loved this course! The content shared really helped me connect the dots between Agile practices and how they can be implemented within the HR function. The hands-on assignments I completed as part of this course solidified my understanding and I was able to immediately begin implementing some practices with my team. I am happy to be a part of the Agile HR community and look forward to continuing my development with this amazing group of Agile professionals!
Kristina Myrick, Hewlett Packard Enterprise
Agile HR Certified Practitioner Program 2022
This was an incredibly rewarding and motivating experience – the confidence this program has instilled in me and my capabilities is invaluable!
Laura Canonaco, Advisor – Learning & Development, Enbridge
Agile HR Certified Practitioner Program 2021
Having come across Agile for many years in a software/digital context, I wondered how this could be applied to HR. And now I know! This programme really challenged my thinking around customer centric HR practice and has helped me refocus, at quite a fundamental level, what we're here to do, the value we need to create and the approach we should take. Its already reshaped the conversations I have with stakeholders and they're response to this is marked! I would highly recommend this programme to anyone open minded enough to want to challenge their notions of what good HR practice is.
Daniel Gallo, Chief People Officer at McLaren Racing
Agile HR Certified Practitioner Program 2022
I can't recommend the Agile HR Certified Practitioner course highly enough! Learn how HR professionals can transform the way HR products and services are delivered whilst supporting organisational transformations.
Yagini Dave, Human Resources Project Specialist at UK Ministry of Defence
Agile HR Certified Practitioner Program 2021
A seismic change in mindset, knowledge and practical skills development in just 4 weeks. Highly recommended for those who are human centred in their approach to HR and want to be credible, value drivers in an organisation.
Fran Hampton, Senior HR Business Partner at comparethemarket.com
Benefits of the Agile HR Certified Practitioner Program
Understand why organisations are 'going Agile' and the implications for HR and the future of work
Gain practical tools and evidence-based methods to start applying Agile HR and Design Thinking in your HR work
Co-create a great employee experience with peers and employees using Agile and design thinking tools
Learn to prioritise your HR deliverables in your team and with business stakeholders. Stop starting, start finishing & delivering!
Boost your own productivity and effectiveness with Agile HR
Lead projects successfully, get tools to manage projects and operative work in a continuously changing environment
Design HR products and services that your people actually want and need
You will learn to see HR / people operations work through a new user centric perspective, and will never go back to the traditional way of doing HR.
Contents of the Agile HR Certified Practitioner Program
Kickoff
The program starts with a welcoming kick-off session, where you'll meet and greet the small group you will be working with throughout the training. We will also go through the logistics, the learning sprints and certification information for the training program. This session prepares you for doing learning in an Agile way, in learning sprints with bite-sized, ongoing learning activities.
Business Value
Agile Context
Introduces Agile mindset, as a response to an increasingly complex business environment, & explores implications for HR and the future of work.

Business Value focus – Building a business case for a people product or project. Defining metrics and value of our deliverables. Employee, business and end-customer value.

Introducing contextuality – agile approaches differ according to industry, maturity and readiness.

Co-create
Human Centric
Innovate within contraints
Evidence-based
Strengthen your customer & human centric approach by applying design thinking in HR. You'll learn to use the design thinking tools, such as personas & experience mapping, ideation, prototyping and validating a solution to a real-life business problem.

You will run a full HR design sprint and work in small groups.
Agile Ways of working
Continous improvement
Deep dive into Agile practices & methods.

Apply & learn how to deliver value through incremental development in an agile team, release planning & a prioritised backlog of work.

Learn about Scrum and Kanban.

Experience Scrum through an exercise.
Agile HR Coach
Agile HR Operating Model
Evolve the Agile HR operating model

Agile HR coach: Supporting Agile organisational design & transformation and preparing to coach the organisation in Agile

Investigate how to build Agile HR products & services in topics like performance, reward or L&D.
Format for the Agile HR Certified Practitioner training program
Learning is experienced through four learning sprints, or "time boxed modules". Learning is mapped against the Agile People Ops Capability Model ©
Each sprint has a duration of one or two weeks. (one week for public programs, for in-house cohorts we recommend the sprint length of two weeks/sprint)
In each sprint you'll experience blended learning. Self-studies, reading and watching videos, exercises, discussions, application, and feedback. In the end of each sprint you will deliver the certification assessment material, where you have evidenced what you have learnt through applying it to a hypothetical example project. (The project is individual in public classes, and small group projects are used with in-house cohorts)
Certification is achieved by successful participation in live sessions, passing assessments and finishing a minimum of 70% of digital self-studies
Click on the tabs (Pre-work, Coaching session, Sprint work, Review & Retrospective) to understand the flow and time commitment in a learning sprint
Sprint Pre-work (2 hrs)
• Videos
• Reading
• Theory
• Short written activities

Self-directed
Study on digital platform
2 hours
Coaching session (1.5-2 hrs)
• Fixed time & date Deepen learning
• Theory recap
• Interactive discussion
• Learn from peers
• Set up sprint work

Live Virtual Coaching
1.5 hours (except in Sprint 3 = 2 hours)
Trainers stay in for questions for 15 minutes after the session
Sprint Work (2 hrs)
• Practical application
• Apply on example projects
• Use Agile techniques
• Develop skills

Individual & Group exercise
Application of Skills
Submit assessment
2 hours
Review & Retrospective (1.5 hrs)
• Fixed time & date
• Reflection & feedback
• Continuos improvement
• Interactive discussion
• Learn from peers

Live Virtual Review and retrospective
1.5 hours

Trainers stay in for questions for 15 minutes after the session
Any level of HR professionals
No previous knowledge of Agile required
For all organisational contexts from full Agile to hybrid, or just starting with Agile
Suited for all industries and all sizes of companies
Suited for any kind of HR professional (operations, development, strategic, change…)
For CHROs and HR leaders who want to modernise the HR approach
Upskilling whole HR teams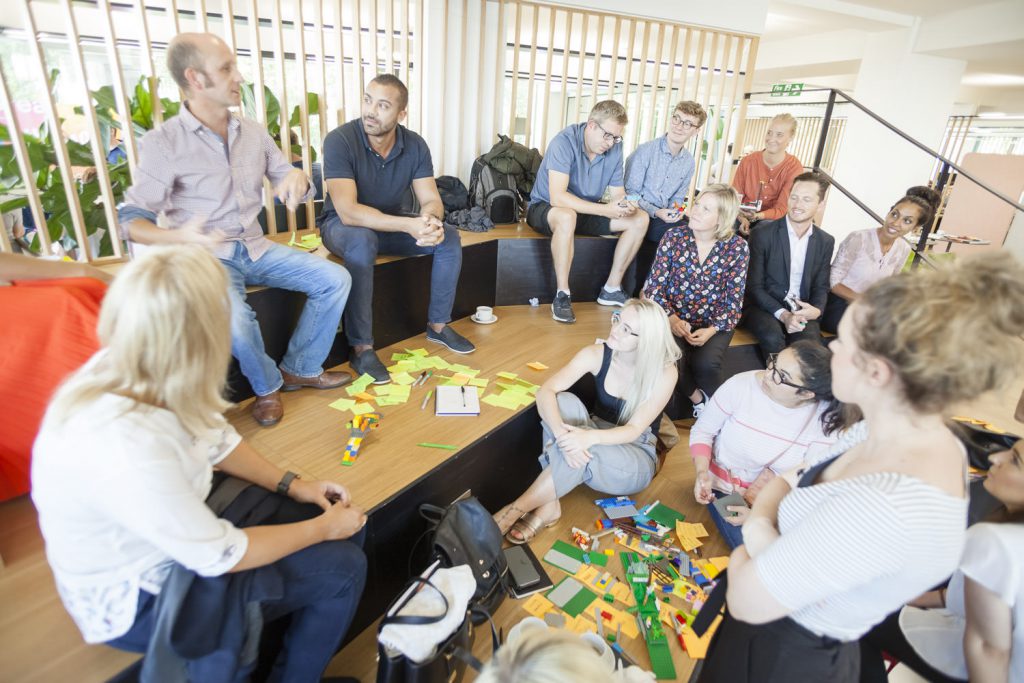 The best companion book for your Agile HR Journey.
This handbook offers guidance on how to deal with business complexity, manage a backlog and innovate within constraints, as well as invaluable insights on how HR can prioritize effectively and deliver real value to their people and business.
Use code
RHKP20
for 20% off at Kogan Page
Agile HR Certified Practitioner Certification
When you meet a person who has been certified as an Agile HR Certified Practitioner by Agile HR Community you can be certain that they are professionals in Agile and have a capability of applying Agility within different contexts.
Certification is achieved by passing 7/10 capabilities:
1. Participation in live sessions (5 capabilities passed by participation)
2. Submitting example project case each sprint, and passing assessments throughout the program (5 capabilities assessed in four assessments)
3. Finishing self-studies on our digital platform. (minimum 70%)
Assessments are done within the sprints and the certification involves no post-program work.
Assessments through applying to a hypothetical example project:
Participants will choose a hypothetical example project or product for this program.  To finish a learning sprint you will apply what you have learnt  in the sprint onto you example project and submit your reflections for assessment. The trainers will assess the level of Agile professionalism in your answers. The projects will not be delivered in reality, but example projects are used as a platform for practical reflection and application example. Suitable example projects for the training program are something clear, such as "redesigning an onboarding practice", or "updating the performance management model".
The submitted application reflections are assessed against the Agile People Ops Capability Model (copyrighted). Assessors look for evidence that the participant truly understands and is able to apply the concepts, theories, methods and practices onto their example project. The participant gets feedback every sprint about their application.
The Agile HR Certified Practitioner certificate and e-badge signifies your ability and skill in applying Agile practices and your leading role in organisational transformation.
If you for some reason can't finish the certification assessment your participation in the training is awarded an e-badge, "Agile HR Enthusiast" to signify you have participated in the training. There is one retake possibility for the full program assessment for a fee of 350 GBP + VAT.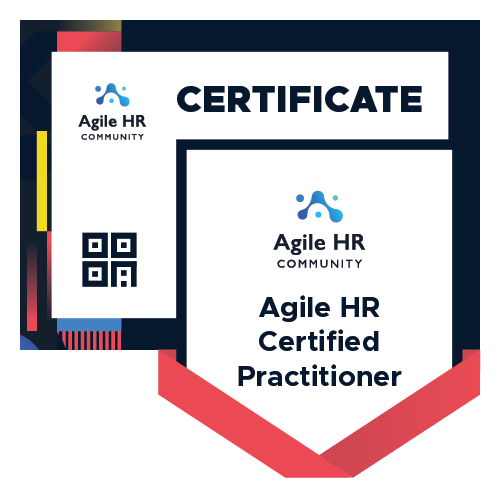 Languages, schedules and pricing
Public training programs:
Public price 1800 EUR/person + VAT. Please see the calendar page for the public schedules, discounts for 2 or more registrations and languages.  We run the Agile HR Certified Practitioner training program publicly 4-8 times a year, suited for different time zones.
In-house training programs:
Price: 1350 EUR/person + VAT. (Discount -25% of the public pricing)
We can offer Agile HR training in English, Finnish, French, Italian, Polish, Swedish. The certified programs include digital content in English, and all live sessions in the local language.
Minimum number of participants 14, maximum 24.
The scheduling is agreed with the customer, the sessions will run over a period of 4, 6 or 8 weeks,
Agile People Ops Capability Model ©
We asked ourselves: What would a true Agile HR team do, think, deliver and how would this be visible? How could you prove that HR is Agile?
With the help of this question we have defined and iterated the capabilities that evidence the Agile mindset, skillset, values and practices in HR teams and among Agile people professionals.
This is Agile HR Community's capability model, Agile People Ops Capability model © (Agile HR Community, all rights reserved)
Our Agile HR training programs are built on this model, and we are assessing practitioners' skills and abilities against the capability model. 
We can also assess your HR team's Agile readiness and the level of adoption through using our Agile People Ops Capability Model, and recommending next steps in your Agile Journey. 
Agile HR Operating Model
Appreciates Agile is opposite to blueprinting & uses the cycle of test, learn & adapt to redesign how HR team collaborate
Human-Centric
Values employees as human beings that have emotions, needs & ideas, rather than resources to be managed
Continous improvement
Enables feedback loops and strives for continuous improvement at personal, team & organisational level
Innovate Within Constraints
Views Agile as risk mitigation & that innovation happens within clearly defined boundaries of regulation & compliance
Evidence-based
Think like a scientist to test hypotheses, bust myths & validates decisions with data
Co-Create
Deliver services, projects & products that support Agile practices & build a great place to work
Agile Ways of working
Applying Agile values & frameworks to your own HR work
Agile HR Coach
An influencer of Agile People strategy, helping Agile practices & collaboration flourish
Agile Context
Able to speak the language of Agile & guide Agile organisational design
Business Value
Commercially minded & builds people practices that help organisations delight their customer