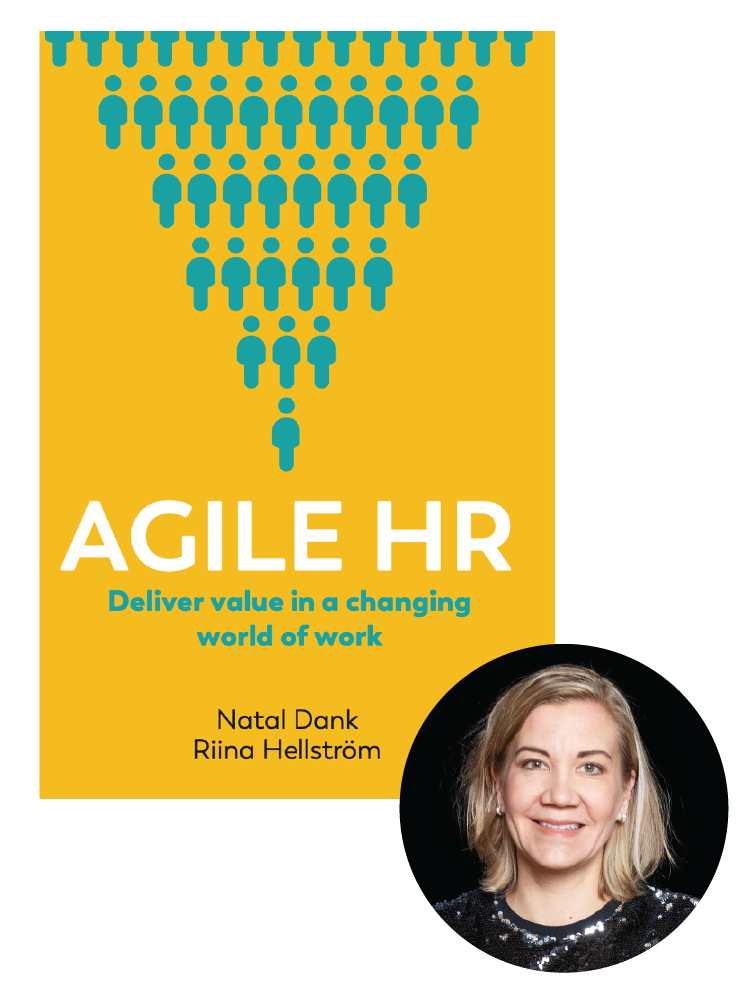 This Agile HR book is everything you need to start an Agile journey in HR! In the new world of work, agility is a business imperative. Agile HR is a practical guide written specifically for people professionals on how the HR function can develop agile processes and practices that save time, boost performance and support overall business goals.
The founder of Agile HR Community, Riina Hellström, has co-authored this groundbreaking, practical guide for people professionals and leaders alike. 
HR, Talent and people professionals from around the world are using it as a handbook, returning to its teachings, tools and ideas over and over again. See reviews from Amazon and grab your own!  Get in touch with us at Agile HR Community for a bulk discount, if you'd like to order a larger batch to your whole HR team. 
Use our discount code RHKP20 to get 20% discount from Kogan Page.
Description of the Agile HR Book
Covering every aspect of the HR function from people processes, ways of working and HR services to wider organisational design and people development, Agile HR is an essential guide for all HR professionals wanting to make their HR practices Agile to drive business performance but don't know where to start. The handbook offers guidance on how to deal with business complexity, manage a backlog and innovate within constraints, as well as invaluable insights on how HR can prioritize effectively and deliver real value to their people and business.
Supported by case studies from organizations who have seen the benefits of an Agile approach within HR including Sky Betting & Gaming and MUJI, alongside interviews with Josh Bersin and Jeff Sutherland, Agile HR is critical reading for all HR professionals working within organisations of any size and needing to adopt fast, flexible and evolving Agile approaches to effectively compete in the new world of work.
"This is the handbook we wished we had when we started to apply Agile HR within our work. The book brings to life all the learning we've gained from our personal experiences over the last decade, as well as the recommendations and insights from the leaders and teams we've collaborated with across the globe. We can't wait for you to put the handbook into practice and join our mission in transforming the HR profession." 
Author, Riina Hellström