A lot of teams are starting their Agile transformation journey this year. The question in most people's mind is "where do we start?".
We always encourage teams and people to try Agile practices, methods and skills in their everyday life, without thinking they have to change everything, to start with Agile. Practices such as Kanban to visualise work or retrospectives to reflect and improve together are super valuable for any team!
Starting a real agile team, where you want Agile to be the operating model, requires a bit more action. In our recent blog you can read our seven recommendations for adopting Agile in a team "for real":
A professional training where the trainer speaks the learner's language
Application during the training
Co-creation about where to start and how to adopt
Agile coaching for the teams at the start
Senior stakeholders need to understand Agility
Prioritise! Stop starting, start finishing
Allocate capacity to the Agile teamwork
Agility is simple to understand, but hard to master. We're supporting HR teams, business teams, units and companies to take steps towards agility, and lovin' it! Please read our blog for more (5 min read).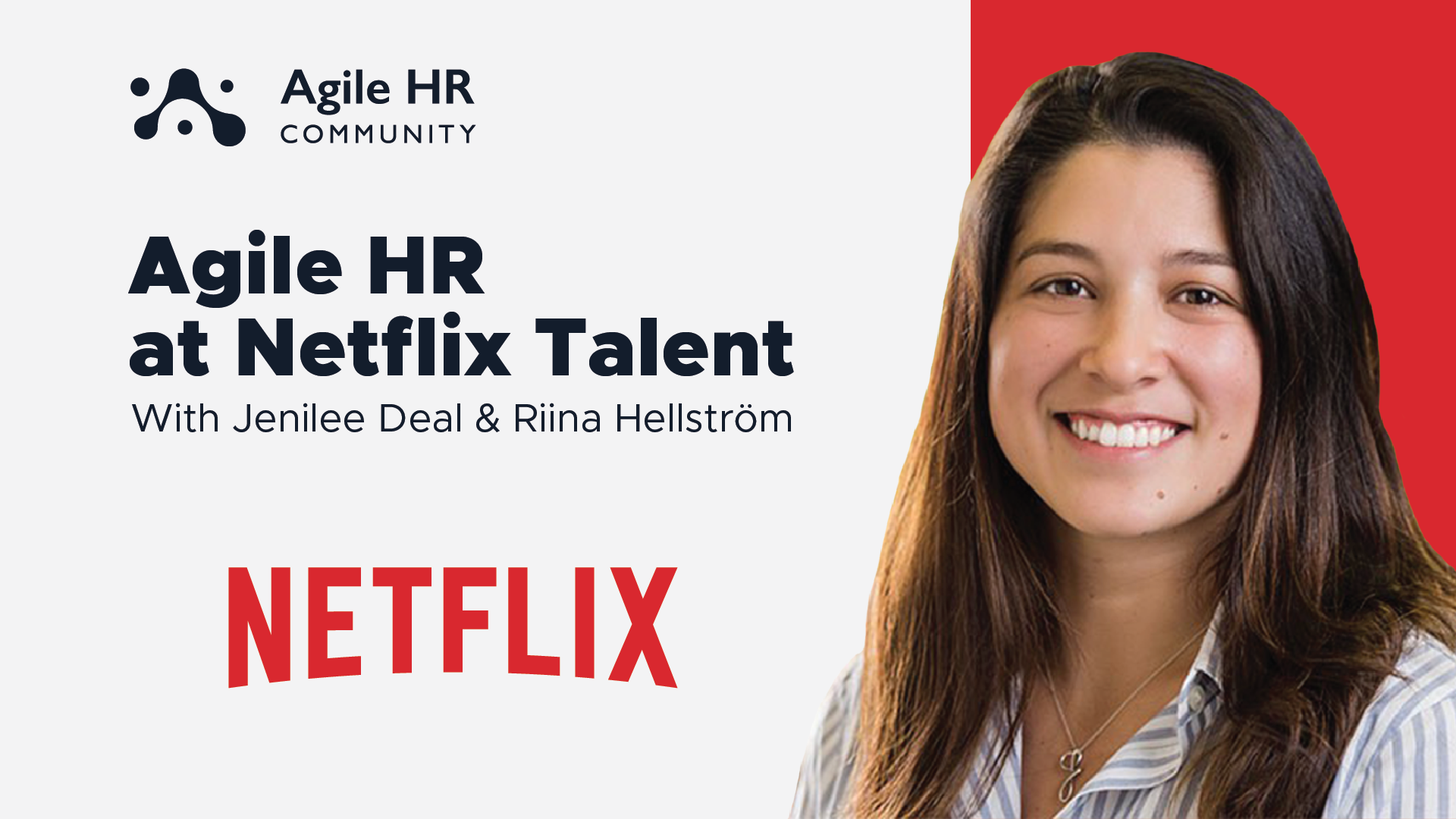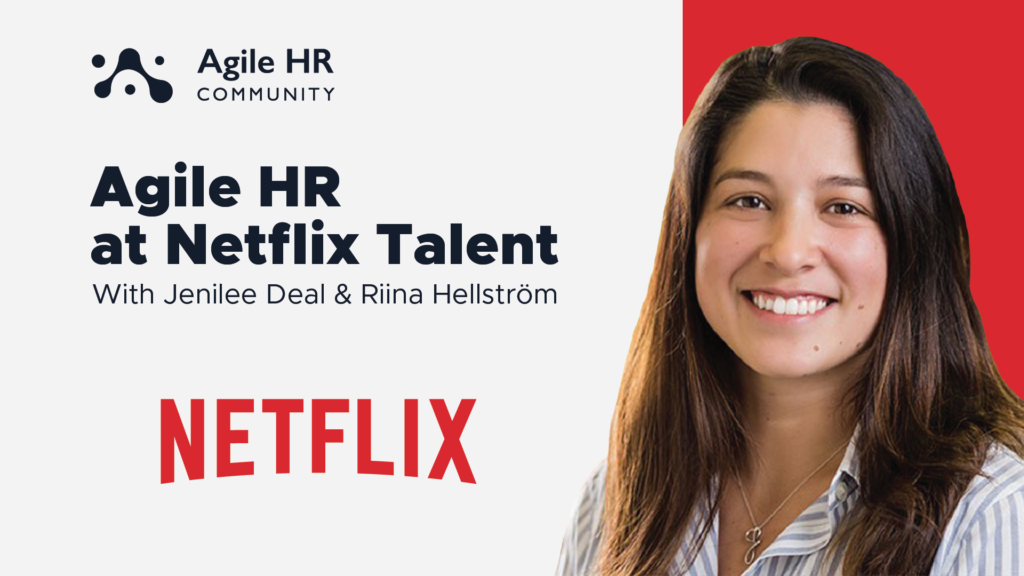 Join our virtual meetup 1st March 
How does Netflix use Agile HR in their Strategic Talent Initiatives and L&OD? Jenilee Deal, Director of Strategic Initiatives at Netflix Talent is joining Agile HR Community's Kate Rand and Riina Hellström in our energising peer learning meetup.

We will discuss and share reflections and learnings from how Agile HR is bringing value in a very fast-paced, innovative and adaptive corporate culture; where super skilled, demanding and highly appreciated employees are the users of the people products and services. 
Have a coffee and enjoy listening & learning!
Happily we're glad to state that our company is slowly and steadily growing alongside our customers' expanding agile engagements. We have a professional trainer and coach network who deliver facilitation, training and Agile coaching in English, French, Italian, Polish, Swedish and Finnish. Later this year in Spanish too. We are currently looking for 1-2 Agile Trainers that want to help us deliver world class digital training programs to awesome customers around the globe.
Agile HR Community's vision is Co-creating a healthy future of work. Do you share the passion for human centric, agile people operations and love to deliver training? Are you experienced in supporting teams and leaders in complex and demanding Agile development programs? Do you have in-house HR experience? 
If you're wondering what sort of a team we are, why not check out our about us page and have a little read on what we do in a normal day!
Our customers highly appreciate that our trainers have extensive in-house HR, Organisational development and management development experience. The Trainer role with us is part-time, project based, and best suited for someone who already has a non-competing main job, who doesn't want to set up a whole consultancy with all the entrepreneurial effort. Check out the job description and if it sounds ideal, please apply (or recommend the position to someone you know would be perfect)!