We at Agile HR Community are enthusiastic about sharing excellent use cases, customer stories and tips from practitioners. We had a blast with the Infobip People operations team when training them in Agile HR. The team's dedication and excellent drive to really bring Agile alive in their company is visible in their story here. We want to thank Tina Lee Odinsky-Zec for sharing the journey of the Infobip POP team, and hope it inspires our readers!
The Skinny Summary
24 People operations members of Infobip, a global omnichannel communications company took part in Agile HR training Spring 2021. This is a snapshot into the learning journey and our continuing work for spreading the Agile mindset and practices across the team and organisation.
Infobip Context
Infobip is an award-winning global communications provider with a network across all continents. We provide connectivity through omnichannel communications in partnership with telecoms and enterprise clients to create seamless exchanges for millions of end users daily.
With over 3300 employees and counting in over 60 offices in 8 regions, our People Operations has begun to go through major transformation and chose Agile HR led, by Riina Hellström, to train 24 HR ambassadors in an in-house digital program for 8 weeks, May/June 2021. I was one of them and this is my story.
Visualizing Our Journey
Let's start with the end in mind. Or better yet our end mindset. All 24 were dedicated to the path. We formed an Agile Core team and branded the internal initiative as Growing Agile to capture our first steps, the training with Riina, and what we would do to carry on the torch afterwards. The Agile Core team was approximately a 6-member team enabled from our C-suite sponsor, Aleksandar Raic. We prepped internal communications and did internal 3 weeks of meet ups to warm up in advance to the training. Of course, there was a mix of reservation and enthusiasm, but in the end all 24 ambassadors successfully completed the 4 weeks of sprints and 4 weeks of online learning.
A picture representing our personal learning journey
We collected visual metaphors from each participant to illustrate what the journey was for them. We assembled them in one visual to show how we may have various interpretations, but we all got value across our diverse regions and roles. Here is a variation with representative images from each participant.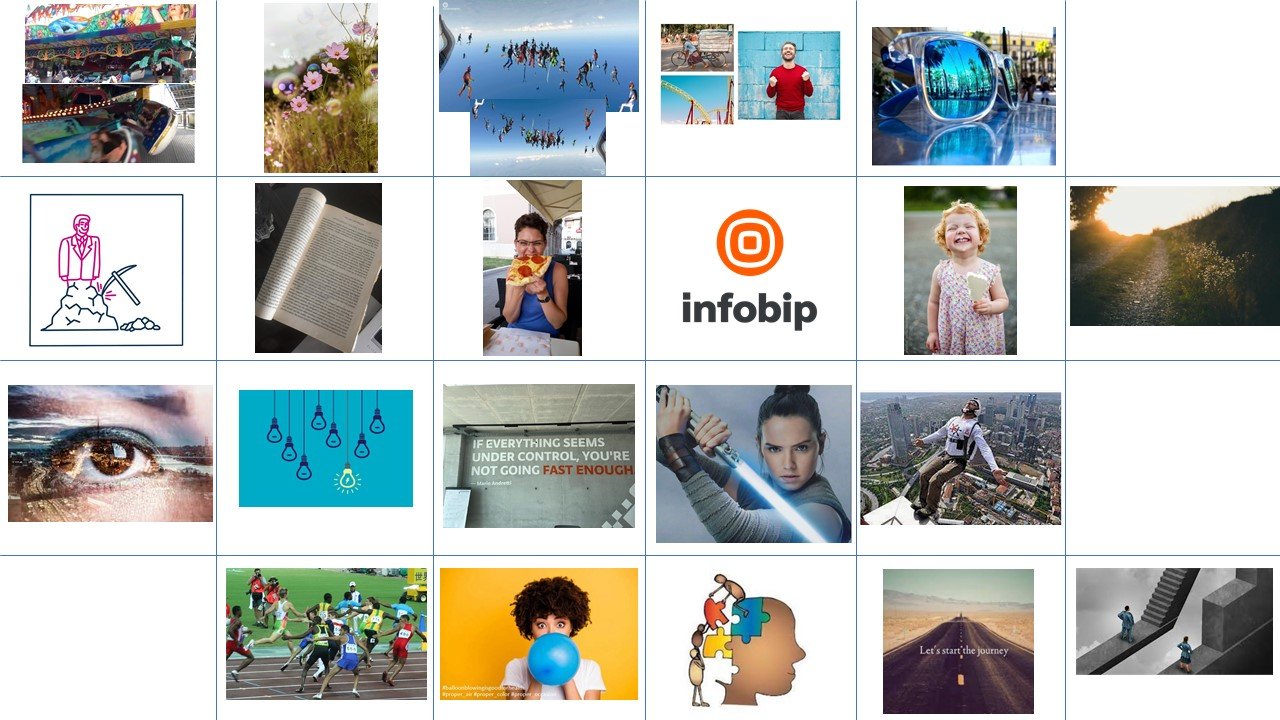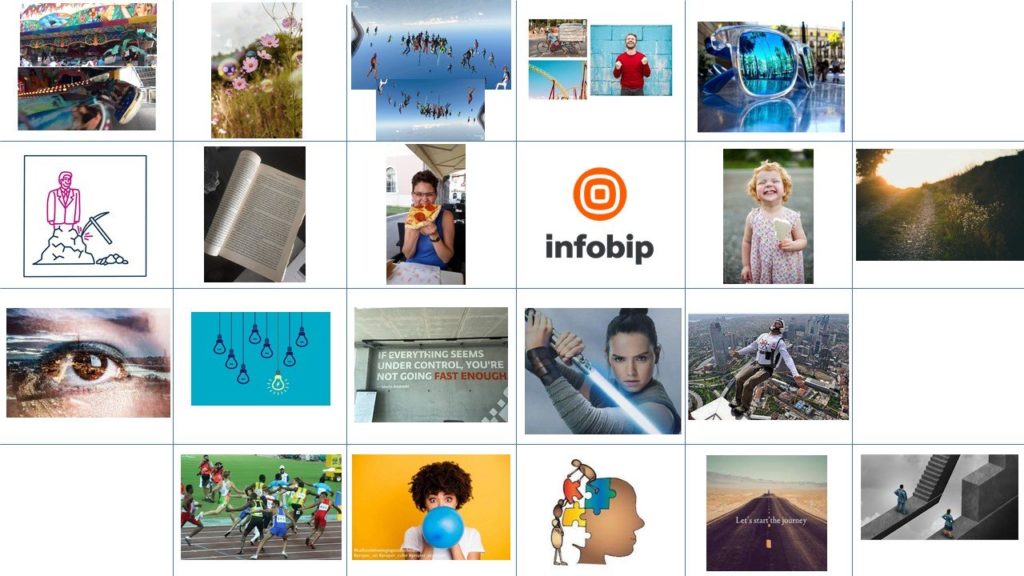 Take-aways, One Sketch at a Time
For me, I learn in action. I exercised and reflected on Agile topics before, during and after the Agile HR training with my visual notetaking. Before a lesson, I researched visuals and recreated them to own the material. During the live sessions, I would harvest content creating mind maps to later recall key learnings. After the sessions, I would do more deep dives either discussing with my colleagues, sharing my sketches to document the themes, and writing up articles for our internal newsletter.
I even have a colleague, Casper, who was not in the course, I would send him my visuals and ask him to interpret what he thought I was learning. His knack for re-interpreting my notes helped us to connect through the content in a fun and meaningful way.
I am glad to share the sketchnotes with the Agile HR community and hope they have some value for people who want to recap what they learnt during their journey, or people who are curious about the content. Internally we will use some of them in our digital course mixed in with photographs, videos, and podcasts for a multi-sensory learning experience. This also comes in handy to prep learners for the visual and storytelling nature of design thinking approaches.
Scaling our Learning
As part of the 5 members from Learning and Development that were part of the 24 participants, we are crafting custom learning experiences and designing co-development initiatives to bring Agile tools to our teams in support of ongoing transformation. We organized internal events where we invited all Infobip employees to hear about the Agile HR program and our next steps. We had over 300 employees watch these two live 30-minute sessions and then archived them for replays on our internal learning portal.
Sharing success stories – rolling out Agile learning in the organisation
Besides awareness building, we also are working with a custom digital learning experience. Instead of having it all ready for roll out… we just crafted stories of how Agile is already used in Infobip starting with our engineers, agile coaches, and experienced leaders. Then we co-created content using examples of best practices and combined it with some great videos and articles to formulate an intro to motivate rest of POP and stakeholders to start their Growing Agile journey.
Internal Agile community building
We will be transparently documenting our growing internal Agile community through our different platforms and as we do, we will refer them to Agile HR Community to join the great network. To anyone who wants to exchange Agile best practices, we are open for sharing and cooperation as #wearejuststarting.
Guest Blogger: Tina Lee Odinsky-Zec, Learning & Development Expert, Infobip
Tina Lee Odinsky-Zec is a seasoned learning and development expert with extensive experience across sectors. Her role at Infobip centers around L&D for leaders from designing strategic initiatives to delivery of bespoke training and executive coaching/mentoring. She was previously the Director of Innovation and Entrepreneurship Center at Zagreb School of Economics and Management from 2011 through 2019 where she lectured, managed international projects and mentored hundreds of students on business plan development since 2006. A graduate of Rochester Institute of Technology in Rochester, NY, she helped start up their first overseas undergraduate program in Dubrovnik, Croatia in 1997 and has resided in Croatia ever since.