Business agility, self-driven, high-performing talent and a laser-sharp focus on the product and technology are key drivers behind Netflix's success. The company is on an international growth trajectory and will be capturing hearts and minds of a more diverse crowd, in different languages and with entertainment options representing countless cultures across the globe.
While growing and diversifying into an international entertainment company from one primarily based in the US, the Netflix Talent professionals need to accommodate new skills, behaviours, and design their people services to fit a globally diverse crowd.
Agile HR Community has had the pleasure to assist Netflix in achieving its strategic initiatives, as the company's Learning and Organisational Development (L&OD) team develop their agile strategy. In March 2022, we had the honour of having the amazing Jenilee Deal at our virtual community meetup. Jenilee is VP at Netflix Talent, and had some key insights to share from Netflix's experience using Agile HR in its strategic people projects. (Netflix's people organisation is called 'Talent'.)
Agile matched the Netflix culture well
Jenilee found the agile approach in HR was very much in line with the work Netflix already did on the tech and product side, who are big on experimentation, a constant cycle of iteration and improvement, and really listening to users to develop a winning platform and entertainment products.
The Netflix Talent and L&OD team set out to learn Agile on a professional level. "We knew we wanted to be working on our own mindset shift most intensely, while we knew we needed to work with the mindset shift within our network too," Jenilee notes.
The Netflix talent team crystallised the Agile mindset around placing the employees at the heart of what they do. "The employee experience is fundamental to our innovation and product development in Talent," she highlights.
Working according to the Agile mindset and structured Agile practices was well received by the Netflix Talent team. Many aspects of Agile came very naturally for the team. For example:
Starting off with examining the business challenge as a key way to kicking off their journey.
Netflix Talent is a 'principles first' culture, where principles and values are offering the guidance to get things delivered. Agile brought a framework to ensure the team is clear on what business needs they are solving, and for setting the principles they want to follow from a talent perspective.
Netflix is well known for their candid and direct feedback culture that they cherish and nurture. This culture works seamlessly with the Agile feedback loops and strong listening practised by the Talent team. People are willing and happy to provide feedback, and expect to be listened to.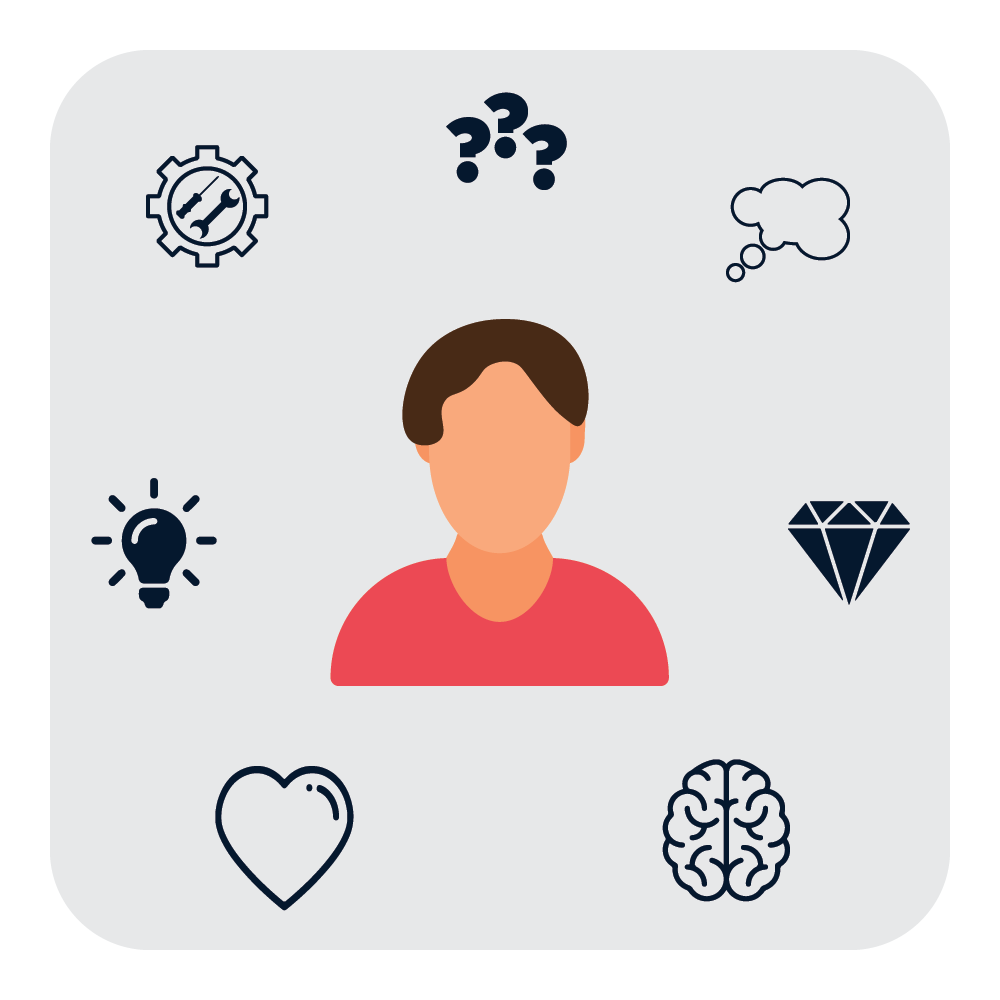 Netflix strong feedback culture supports co-creation
Jenilee points out the similarities of their existing approach to the Agile values of continuous feedback and improvement, "The feedback mindset and behaviour were already there, we just needed to channel feedback into a way that works for the agile process, whether it was user testing or setting up different listening mechanisms."
A key challenge for the team was around bringing experimentation, prototyping and A/B testing into the talent space. For example, implementing different versions of a product, or gathering feedback on a prototype that wasn't even close to a finished version — this was unfamiliar as a practice. While high-performing individuals traditionally strive for excellence and perfection, the team have now learnt to trust the process of early user feedback and demos.
This has felt slow at times, as Jenilee suggests, "Sometimes the Agile process also feels a bit tedious. Do we really have the time? Do we have to go through all of these steps? Our culture includes a high bias towards action, and we needed to work through our own impatience."
By working this way the team now brings in the employees to co-create on the talent strategy with them. Using disciplined Agile and design thinking practices requires the team to trust the process, which finally leads to much better people products. Jenilee reflects, "This was really about retraining our brain. This is an important process leading to excellent products." 
The subculture of taking risks is a big part of agile and is part of the existing culture at Netflix. Jenilee continues, "It can be hard to let go of your great ideas, but that is the price of driving for high business value. Understanding this will make it easier to let go of ideas that aren't that good after all."
Focus on outcome and value
One important lesson for Jenilee was the communication towards stakeholders and collaborators. Expectations need to be managed with the people who aren't very familiar with the Agile process. The stakeholders are happy with discussing products from an outcome driven perspective and understanding what value the new people solution will bring. Sharing her personal learning Jenilee notes, "I quickly learned that we don't need to speak too much of the process of HOW we got there. How we co-create with employees or who we involve we can keep as an internal discussion."
Netflix Talent now uses agile as their way of working for their global L&OD projects and strategic initiatives. Designing for a wonderfully diverse workforce, across geographies, including multiple roles and seniority, and even a blend of the macro industries of tech and entertainment, they are using tools such as personas, continuous listening, co-creation and demo sessions to bring the employee voice alive and deliver people services fit for purpose.
"We have to understand what is a global need and product in this environment, what is a local product and a local need. For example, when building our global learning suite on the management fundamentals we realised while management fundamentals is a common need, it looks very different depending on function, location, or country," Jenilee concludes.
"We are actually a global team building a learning suite for management fundamentals, and building it for different audiences. This became a cluster of products instead of just one." 
Listen to the whole conversation
Having Jenilee with us to share all these insights was such a blast for us at the Agile HR Community. She is such a grounded, value-focused, modern people leader and our audience feedback tells us that this conversation was highly appreciated! 
We want to warmly thank Jenilee Deal for the peer learning and sharing, and we're excited to follow how the Netflix Talent organisation evolves and grows. 
Tune into our YouTube video for the whole conversation as this article only shares some key highlights. We recommend you go out for a walk while listening, there are no slides or presentations, just a great conversation. In the full video you'll also hear some tips and reflections from Kate Rand, Lead Agile Trainer and Chief People Officer at Threads Styling, and Riina Hellström, Founder of Agile HR Community.