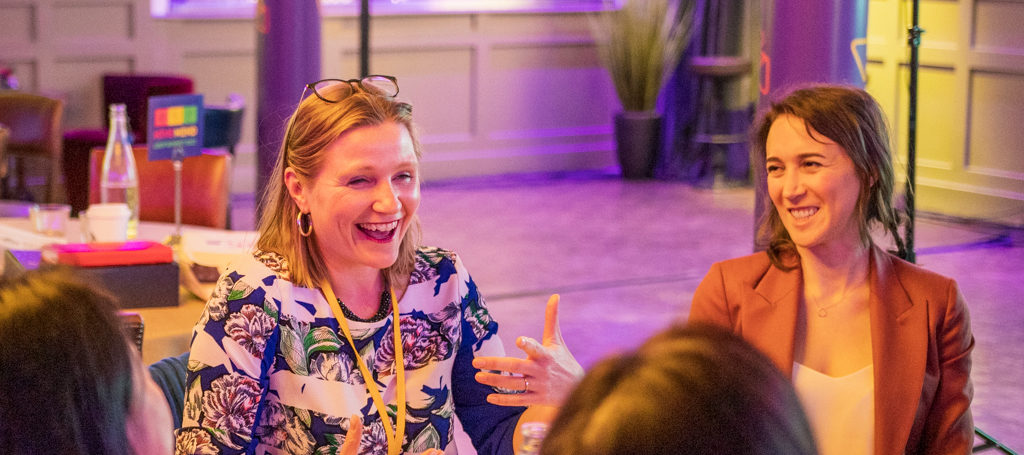 Scrum Master – valuable role, difficult to explain
The Scrum Master is the most misunderstood and one of the most valuable roles in Agile operating models and Agile teams. A fantastic Scrum Master helps an agile team improve their performance and wellbeing, facilitates collaboration, and focuses the team on customer value. They coach, facilitate the agile events, educate the team and stakeholders around the new way of working, and support the team performance any way they can. It's a servant leader role, where all your efforts are in building a well-functioning and highly performing team and Agile practice.
Ten years ago, it was difficult to argue for the investment in a role that isn't a direct IT-development resource (while Agile started in IT & software). Leaders and stakeholders were confused. What is this new role? You are saying the role is a coach and a facilitator, but lacks a direct hierarchical position towards the team? Why should we need this in our company? Shouldn't we hire an extra development team member instead?
Nowadays these questions are long gone in IT. A Scrum Master or Agile Coach is a recognised and standard role in Agile teams and organisations have enough data to follow up the value Scrum Masters are creating. (Improvement, flow of work, engagement of teams etc.) 
Agile adoption in the business operations is accelerating
The Agile ways of working are quickly adopted across the businesses, in so many other places than IT now. Working with business leaders, sales, supply chain, manufacturing, and HR – naturally these same questions arise when a business team wants to "go Agile". Do we need a coach? What benefit does that bring? 
The ROI of a great Agile coach is quite straightforward. A skilled Agile coach, having the trust and respect of the team and the empowerment of the organisation can help multiply an Agile team's performance over a year's time. Yes, you heard it. Multiply.
What does a Scrum Master do?
Being a Scrum Master is hard work. Also, very invisible. To succeed as a Scrum Master, you must have healthy self-confidence and not be too sensitive.  You don't look for validation and you don't need to be the centre of attention. You also push yourself to grow and improve, as a facilitator, a person and through your skillset and toolkit.
Every day, you think about the team's performance, behaviour, collaboration, communication. Every day you prepare. You prepare a lot. You prepare all agile meetings, you brief participants. You prepare the facilitation of all events, choosing facilitation tools, exercises or methods from a "Scrum Master toolkit" that you've gathered over the year. 
You keep the team focused, you help them solve problems, prioritise, agree or argue constructively, plan their work, check-in daily, keep themselves and each other accountable. Additionally you facilitate retrospectives to help the team identify how to improve, and follow up on any improvements. Sometimes the team surfaces problems that they can't solve themselves, so you'll take these problems forward in the organisation to people who have the power, mandate and accountability to solve them. Sometimes you deal with and educate ignorant and even obstructive stakeholders, who have no idea how this Agile team works. 
You will help the team to collaborate with the stakeholders, and help them focus on the end customer value. In an unselfish way you go that extra mile for the team and for doing the right things. Improvement is high on your agenda. Improvement of what? Of everything. Improving the team, the Agile way of working, the way to use scrum boards or follow up work, the way you are human together, and the way you yourself are acting as a Scrum Master.
A Scrum master is not a manager
The beauty of Scrum Mastering is that you are doing all of this without a jota of a hierarchical position in relation to anyone.
The power of your work is presented through the well-performing and wellbeing team. You get your respect through exhibiting the Agile behaviours, helping others get there and building a trusting environment where people can thrive.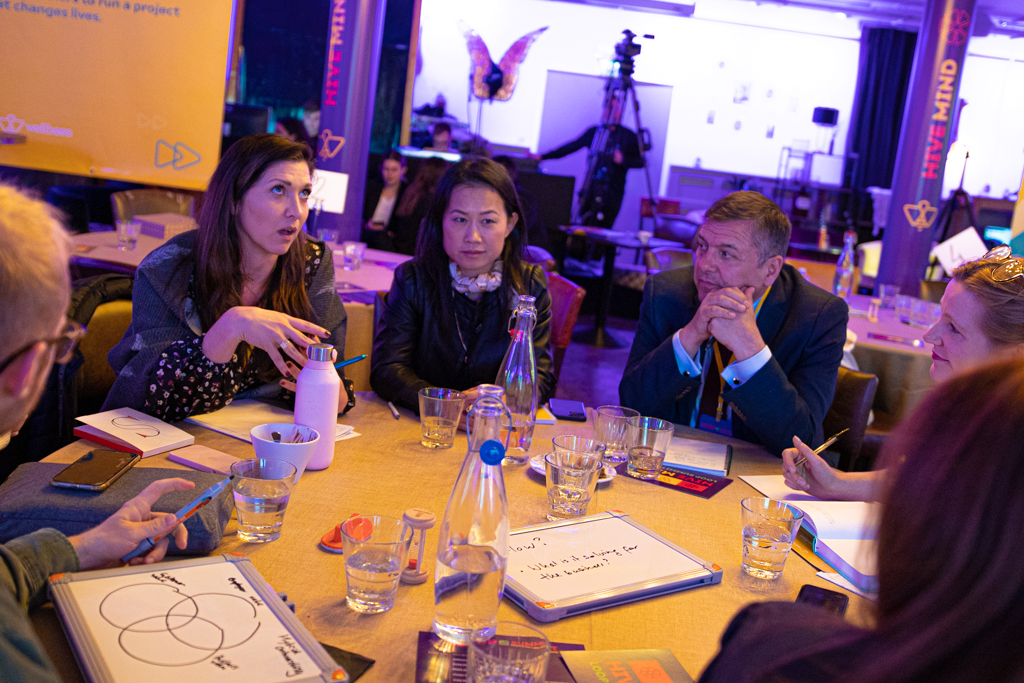 Scrum Master in a Business Team
How does coaching IT teams differ from supporting business teams or HR teams in Agile? 
Here are some that we've encountered:
Creativity around the Scrum or Agile process. 
Very rarely we can coach a stable, 100% allocated team when working outside of IT. This is the reality, despite the fact that with agile we would be aiming for 100% allocated and stable teams. Teams are compiled through people that have their "main job" and additionally participate in an agile value delivery. This changes the dynamics of how you facilitate and time box things, and must be mirrored towards any expectations towards the team. Sometimes we must be a bit more creative with the Agile practices and toolkit, to adapt and make it fit the purpose. 
Speed of improvement. 
In stable IT teams a team might improve massively within 2-3 months, due to iteration frequency (Sprints are 1-2 weeks). Outside of IT we often do 3–4-week iterations. With a 50% allocation of team members. This means less time for work, and also less time for improvements. 
Creativity with team metrics and patience in adopting metrics.
We've been used to adopting story points, #noestimates or just measuring lead time of work in IT-Agile teams for ages. Many of the non-IT teams have never really put metrics on their own workflow. Many are reluctant to start evaluating and understanding the flow of work items, they just "want to do the work". They might feel it's a lack of trust with trying to make everything so transparent and measurable. Here, a great Scrum Master needs to be tactical in introducing the most important measures first. We may just start with "% finished compared to the sprint plan". We want to raise awareness and curiosity for the team to start leading and managing their own workflow with evidence. Step by step we will introduce the metrics that will help and guide the team to see bottlenecks, understand the amount and size of work coming in, improve their planning to match the true capacity and so forth.
Supporting release planning when the products are so diverse!
The teams develop concepts, value propositions, strategies, change programs, internal processes, customer journeys, employee policies, development programs of all kinds, new procedures… you name it! These products have a totally different logic in how to break them down into releases. The releases of these products aren't straightforward either, quite often the releases are done in batches of done work. For example – the team can't release an update to a companywide process every month, your users would go mad. A Scrum Master must understand non-software product development and tweak the agile practice to fit the purpose.
Staying out of the content when understanding the domain. 
Scrum masters should be objective facilitators of success, and not interfere with development work. You can be a great Scrum Master without knowing the details or content of the actual development work. Indeed, it can be beneficial, because the team should really be the ones agreeing how to develop the product, not you. There will be times when you are coaching a team, and you have absolutely no idea what they are speaking about. That's fine, if you help them move forward. When coaching non-IT teams, it's often easier to undesrtand what they are working on, less technical details. Thus it is easier to fall into the trap of being a Scrum master and having opinions or ideas about the product. For example that the team is developing a new onboarding process to the company or a new internal budgeting process. It's REALLY difficult to stay out of the content, when you have been the "user" of that product before yourself. But you are not there to make decisions. A Scrum Master is there to facilitate the decisions will be made. This is a massive difference!
HR Scrum Master
It's been a pleasure onboarding so many HR professionals to Agile, while the mindset and people profile for professionals in people operations usually is very "agile friendly". HR people are quick to take on Scrum or Kanban, love improvement discussions, easily engage with customers and stakeholders, and are very talented in discussing and collaborating with each other. 
Many HRD, Talent, L&OD professionals become amazing Scrum Masters. Not just for HR, but in the business! They already possess the difficult skills, that you can't teach in a Scrum Master class. How to influence people. Many have built facilitation toolkits, have trained people, and worked with leaders. They have skills in problem solving and have supported changes from a people perspective their whole careers. The HR people have done this before also without a hierarchical position.
Can I become a Scrum Master?
It's very exciting to see Agile spread across all business functions, and the profession of Scrum Masters and Agile coaches be established. Becoming a Scrum Master is a journey that's never done. The biggest journey is into yourself. You will find your own style and strengths as a Scrum Master, and discover your weaknesses (over and over again). You'll be relentlessly improving as you go. You'll deal with difficult situations and people, but also experience exciting and immensely positive moments with the team.
We are happy to support you on the journey. We have had over 10 years of practice, with a lot of successes, but probably seen or heard of the most usual fails, too. If you recognise yourself and your strengths in this description, perhaps the Scrum Master role could offer you a new career path? Have a look at our Scrum Master training, specifically designed for non-IT Scrum Masters and focusing on practice and building confidence in a safe setting.
Author Bio

Riina Hellström – Agile HR pioneer at Agilehrcommunity.com
Riina Hellström is recommended internationally as a brilliant agile enterprise coach and modern HR professional, who quickly helps organisations adopt an Agile mindset and Agile practices across their business. Her motto is "Let's co-create a healthy future of work". She is a global pioneer in Agile HR and the Founder of Agile HR Community, providing certified Agile trainings for HR and business professionals. Agile HR Community works with exciting Agile development projects across Fortune 500 companies globally. She is the co-author of the book "Agile HR – Deliver value in a changing world of work" which has become the go-to Agile HR handbook. Riina holds several Agile trainer licenses and a double Master's degree (Technology and Applied Neuroscience). When having free time, she loves spending time on an island in the Finnish archipelago with her family.