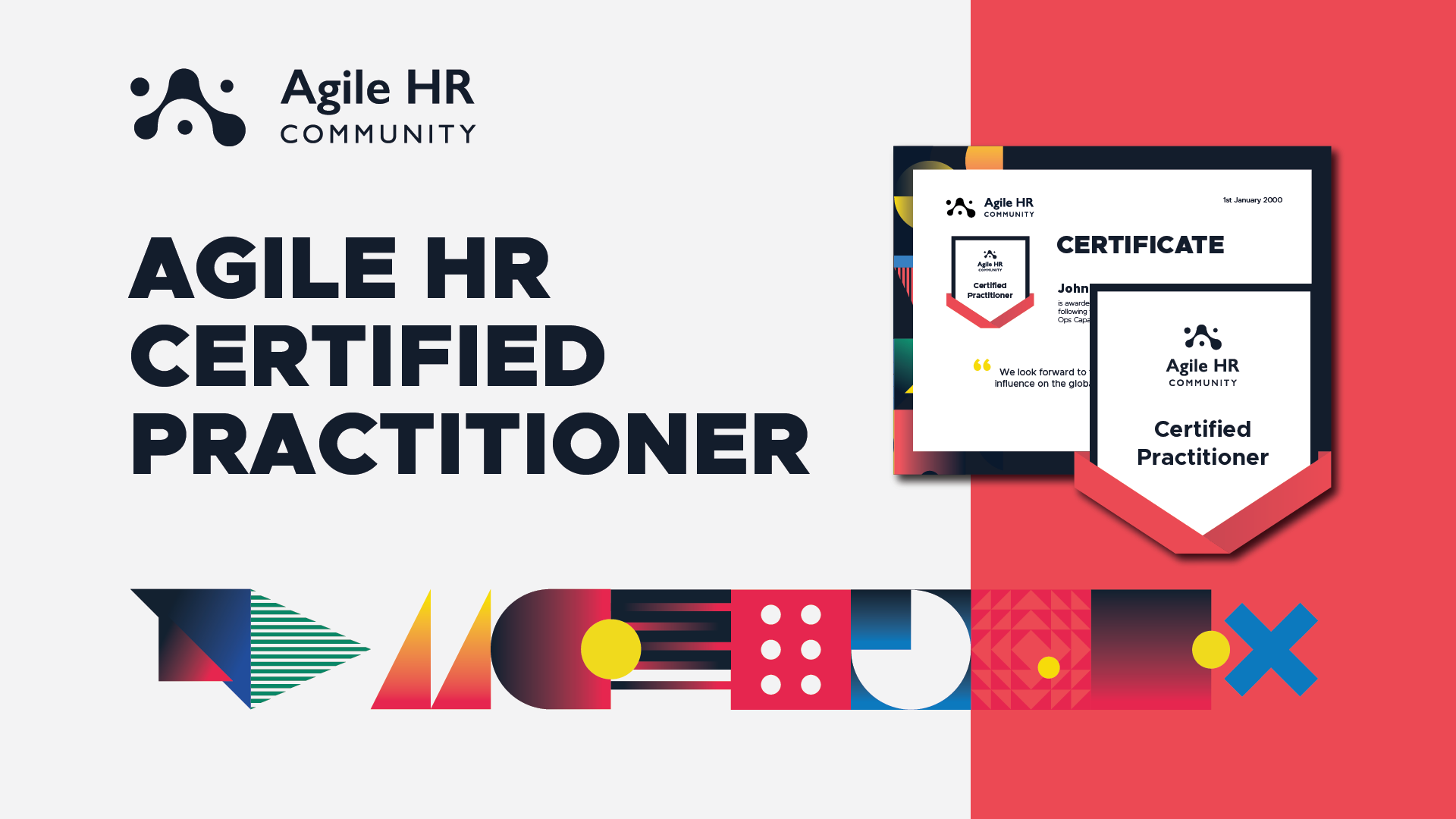 Agile HR Certified Practitioner – Americas/EU
Related Events
Agile HR Certified Practitioner Sprint Format
The program consists of a kick-off, plus four 1-week learning sprints.
Each sprint has a standard format including:
– Pre-learning, self study and preparation for the sprint. The time commitment for pre-learning varies between 30 minutes to 1 hour in the sprints.
– Live coaching session, 1.5-2 hour session to cover theory and key concepts. (All coaching session are 1.5 hour long, except for sprint 3 review & retrospective, which is 2 h).
– Sprint work, exercises and application reflection. Sprint work is combined of both individual and group work, the time commitment on this varies from 30-90 mins. During the sprint work there are several assignments which are required to be completed as part of you final grade for passing the certified practitioner course.
– Review and retrospective, 1.5 hour session where we discuss and give feedback.
Each sprint will require a time commitment  between 6-7 hours.
Please bear in mind you'll need to book the time for self studies, exercises and application reflection in addition to the live sessions.
Workshop Schedule for this Program:
The live virtual coaching sessions of the digital program are based around US/EU time zones.
Pre-work and Sprint Work (Individual & Group) activities can be completed any time between Coaching sessions and review & Retrospective sessions.
Live learning sessions on Mondays and Thursdays are starting at 16:00 LONDON, UK.
Kick off
Thursday 4th April:

Kick off (16:00 - 17:30 LDN)
Sprint 1
Monday 8th April:

Live Coaching (16:00 - 17:30 LDN)

Thursday 11th April:

Review & Retrospective (16:00 - 17:30 LDN)
Sprint 2
Monday 15th April:

Live Coaching (16:00 - 17:30 LDN)

Thursday 18th April:

Review & Retrospective (16:00 - 17:30 LDN)
Sprint 3
Monday 22nd April:

Live Coaching (16:00 - 17:30 LDN)

Thursday 25th April:

Review & Retrospective (16:00 - 18:00 LDN)
Sprint 4
Monday 29th April:

Live Coaching (16:00 - 17:30 LDN)

Thursday 2nd May:

Review & Retrospective (16:00 - 17:30 LDN)