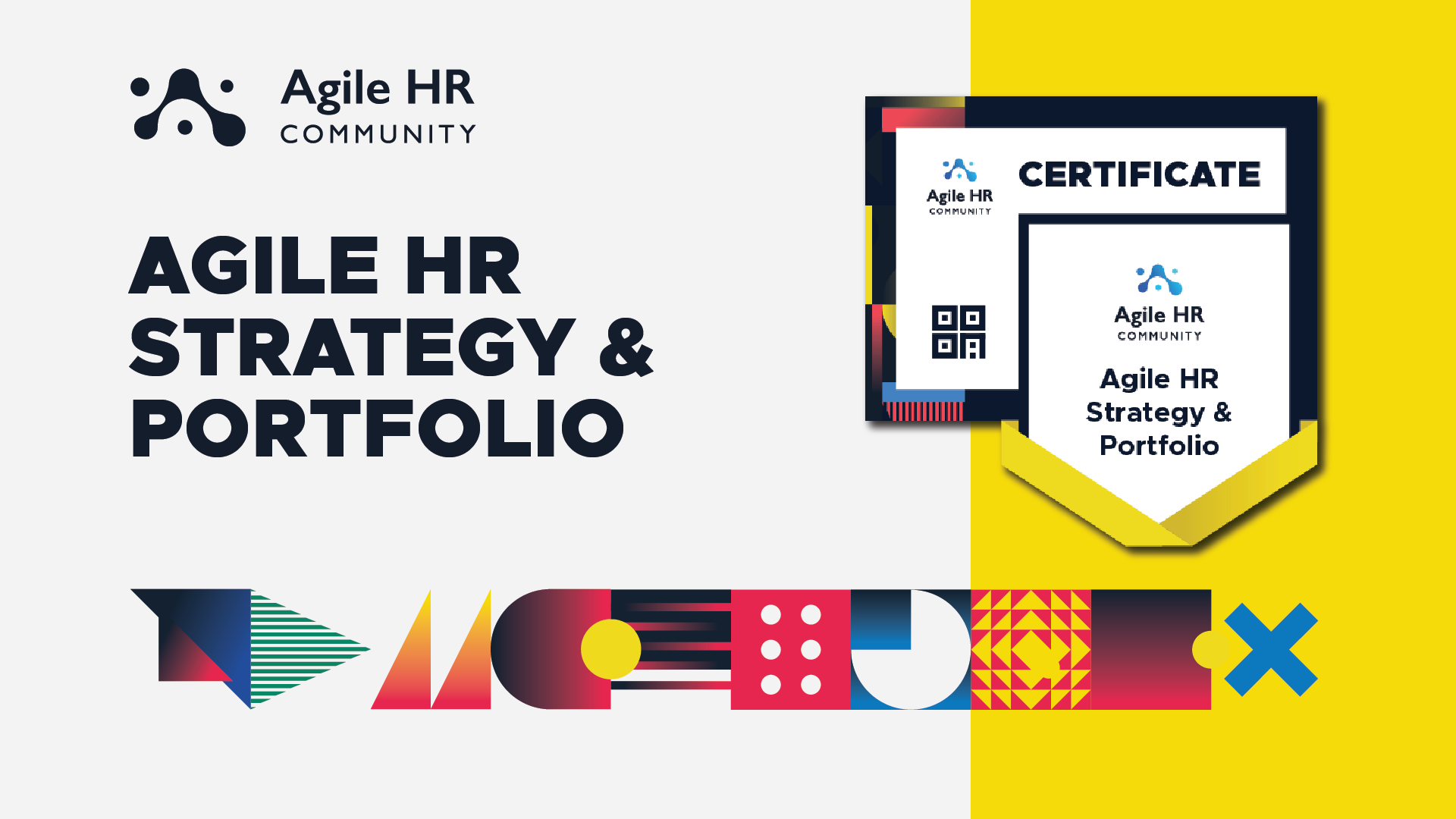 Agile HR Strategy & Portfolio – Americas/EU
Related Events
Deepen your skills in how to lead an Agile HR strategy, build a frequent planning cadence with the business, and maintain a professional portfolio leading all HR work.
Simply put: This is the way to lead HR operations going forward.

Gain practical tools and evidence-based methods to start applying Agile HR in your leadership.

Learn to manage the endless wish list of things to do in HR, and turn it to a clear and prioritized portfolio of work.

Start learning and managing the true capacity in your HR team together.

Start saying no to requests, with evidence backing you up.

Be a trusted business partner who actually can talk the business language.

Begin to evolve your own HR operating model for Agile working and collaboration. (We are not covering the change management or HR transformation in this program, but you'll certainly get ideas to it, as well).
Workshop Schedule for this Program:
The live virtual sessions of the digital program are based around AMERICAS & EU time zones.
Pre-work and Sprint Work (Individual & Group) activities can be completed any time between Coaching sessions and review & Retrospective sessions.
Live learning sessions are on Tuesdays starting at 3:00 pm LONDON, UK.
Self organized application case and peer coaching sessions Tuesdays and Thursdays are always starting at 3:00 pm LONDON, UK
Live Learning Sessions
Tuesday 10th October:

Session 1 (3pm - 5pm)

Tuesday 17th October:

Session 2 (3pm - 5pm)

Tuesday 31st October:

Session 3 (3pm - 5pm)

Tuesday 7th November:

Session 4 (3pm - 5pm)

Tuesday 14th November:

Session 5 (3pm - 5pm)

Tuesday 21st November:

Session 6 (3pm - 5pm)

Tuesday 12th December:

Case study day (3pm - 5pm)
Peer Coaching Sessions
Thursday 28th September:

Group Introduction (3pm - 4.30pm)

Thursday 12th October:

Peer coaching 1 (3pm - 4:30pm)

Thursday 19th October:

Peer coaching 2 (3pm - 4:30pm)

Thursday 2nd November:

Peer coaching 3 (3pm - 4:30pm)

Thursday 9th November:

Peer coaching 4 (3pm - 4:30pm)

Thursday 16th November:

Peer coaching 5 (3pm - 4:30pm)

Peer coaching 6 (between 22nd and 28th November)