Agile HR enables human centric people operations and excellent employee experience.
"Agile capabilities are a must in HR
future proof
your career now"
Get in touch to sign up your people team for our free introduction workshop 'What is Agile HR'.
By submitting your details you hereby agree to our Terms & Conditions and Privacy Policy. You may always opt-out from our mailing lists
Transforming the fundamental principles, mindset and ways of working in people operations. Deliver more value and frequent releases to the business.
Applying design and human centered approaches to build people products and services.
Bringing structure and a incremental discipline to lead HR work leading to an adaptive and impactful approach that maximises the value/effort for your team.
Co-creating excellent end-to-end people experiences with our employees!
Bringing innovation, feedback and cross-functional collaboration into our work, making HR fun again!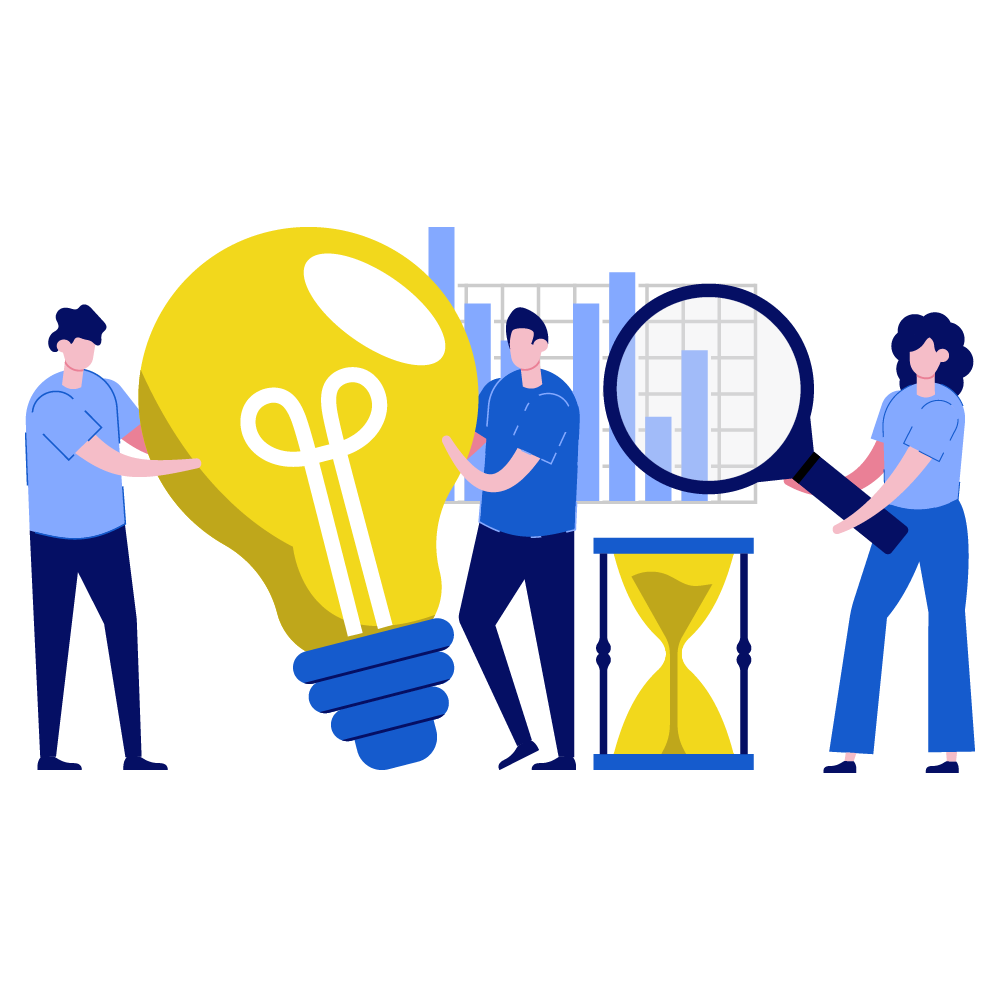 Agile for HR
How HR teams use Agile practiced to deliver great people products and services.
Agile HR teams work in a fundamentally different way than the traditional HR team
Cross-functions, incremental, test-and-learn, experiment and validate. Engaging team work with focus on the value and the customer!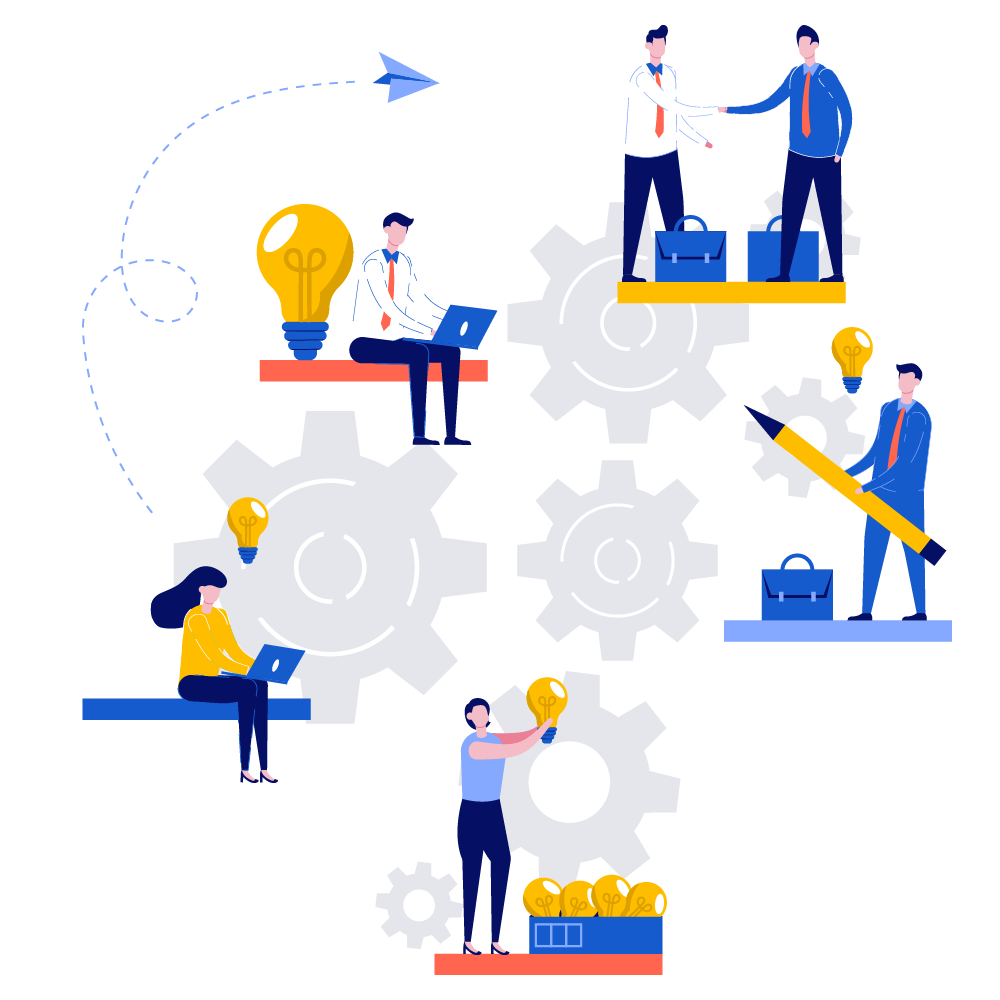 HR for Agile
How HR delivers modern people policies, products and services enabling business Agility in Agile transformations
Upskilling and trainin HR people in Agile approaches so they don't become blockers of business Agility
Redesigning processes such as career, performance and reward to fit Agile business operating models.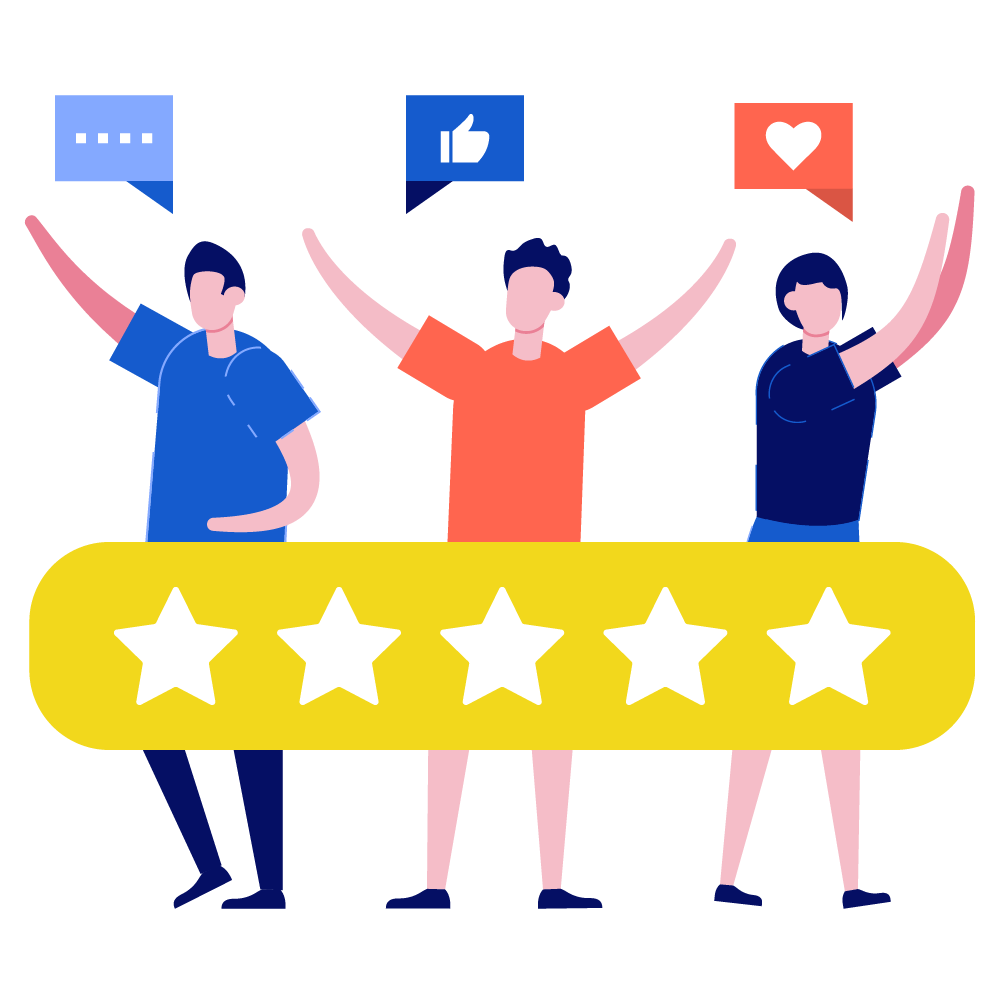 End-to-end Employee Experience
Through prototyping, experimenting and feedback, we build validated people products that employees actually want to use!
We approach this with product thinking and stepwise releases. 
Built and maintain lovable people products for the employees and organisation!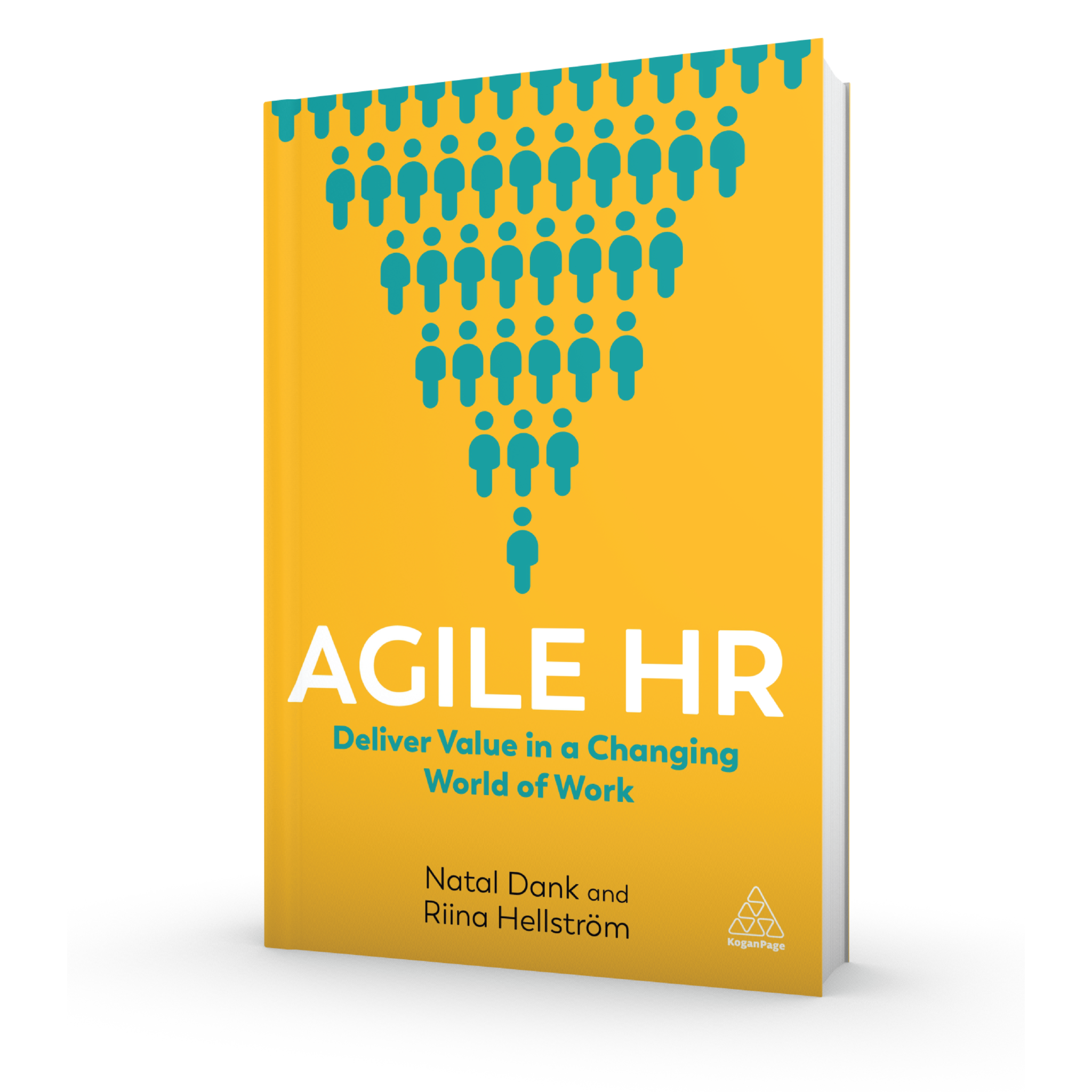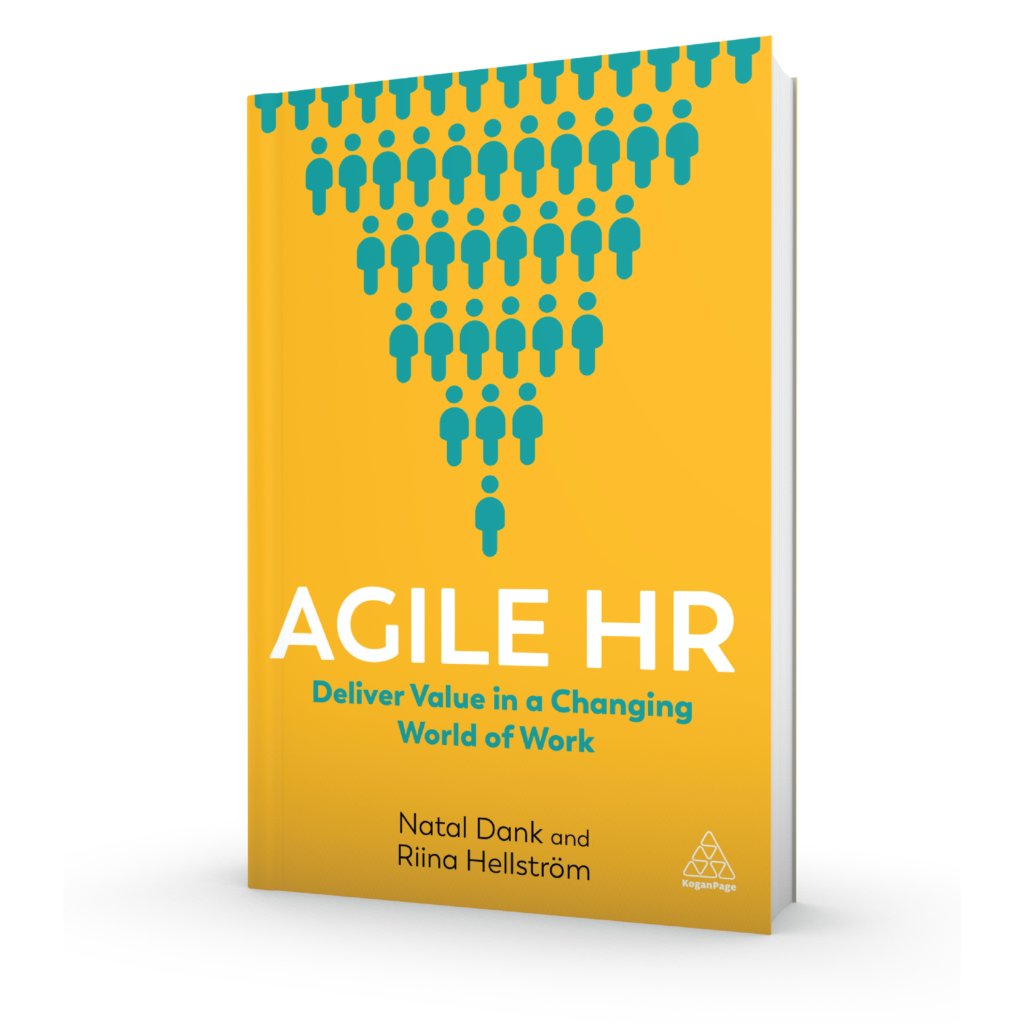 Grab your discount code for the Agile HR book here. Loved by people professionals globally
"The authors have distilled years of Agile HR knowledge and experience into one practical book. This is the toolkit every HR professional of the 21st century needs. I wish I had this book years ago."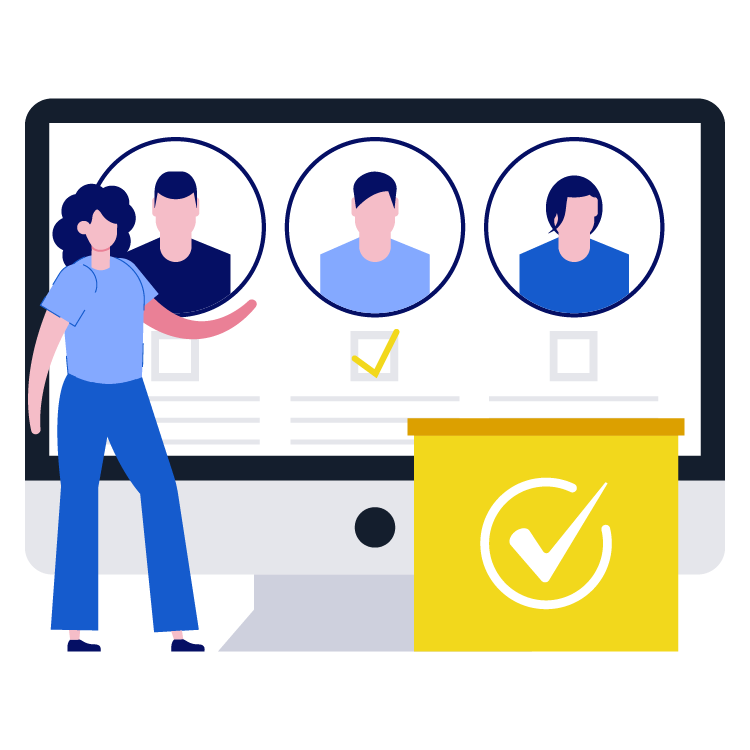 From beginners to seasoned Agilists
Our training programs are developed for different levels of learning.
Level 1 – Mindset and introductions
Level 2 – Hans-on training, apply immediately
Level 3 – Professional skills and organisational Agility
Modern HR Training
Experience trainers – Delivered by HR Leaders.
Fully remote, on-site or hybrid approaches.
Impactful learning – bite sized, experimental, practical & social!
Certified for evidencing skills (not for presence).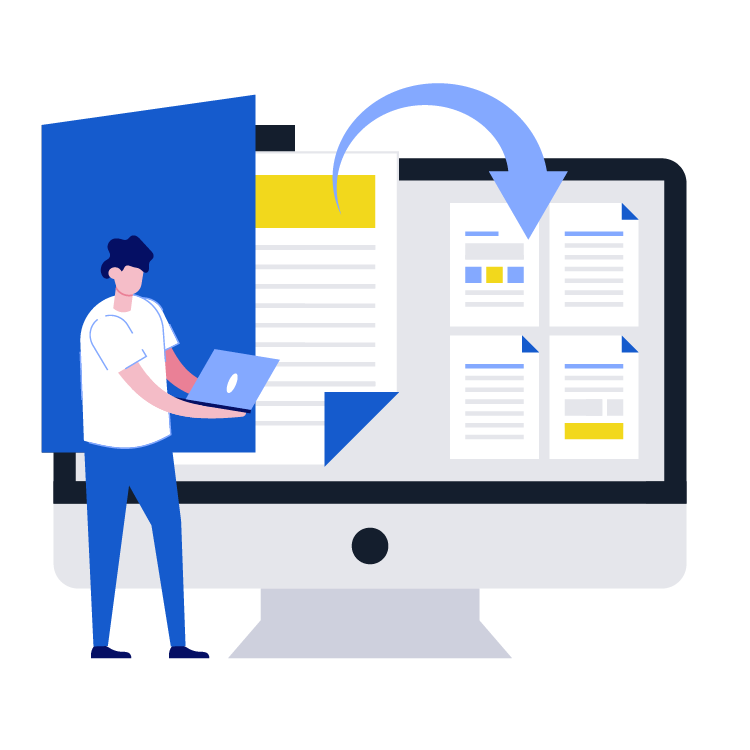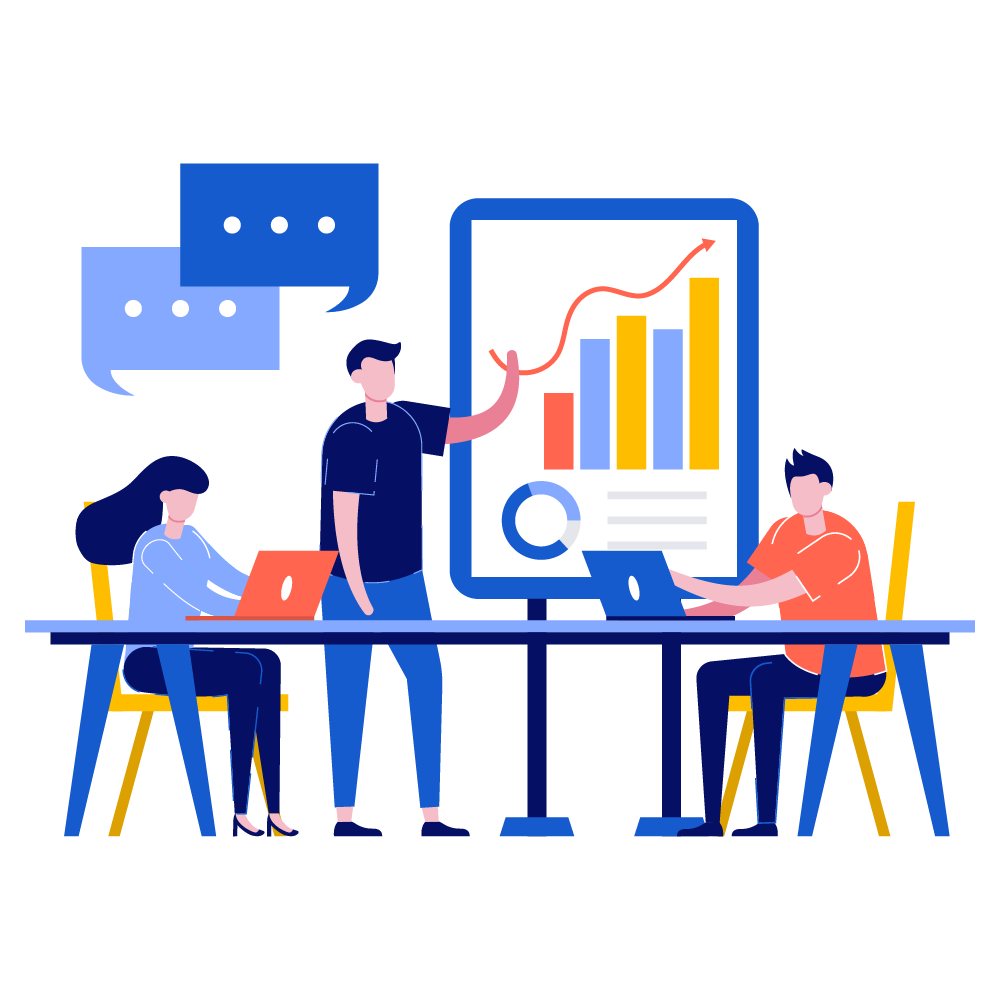 Support for Agile projects and teams
After your training we can support your adoption through Agile coaching engagements
Teams trying an Agile approach appreciate support to navigate their first iterations
More mature Agile teams appreciate experienced team coaching for improvements and high performance.
Access the Agile HR in a Nutshell infographic for free
By submitting your details you hereby agree to our Terms & Conditions and Privacy Policy. You may always opt-out from our mailing lists.
AGILE HR IN A NUTSHELL INFOGRAPHIC
By Agile HR Community and Mia Kolmodin