Agile Transformation and Change
Moving towards a self-managing networked organisation at the
TietoEvry Customer Experience Management Unit
As a spearhead agile unit at Tieto, Tieto CEM refreshed their strategy and headed out to bring more value to their customers through agile, self-managing teams. Tieto CEM is a Nordic digital & business consulting unit within digital customer experience management with large international customers. We worked with Tieto CEM leaders and transformation leads with
Designing and facilitating a simultaneous, self-managed and scaled strategy communication day for all 350 people within a day
Training the executive team in agile organisational development
Advising and coaching the executive team in transformation
Facilitating transformation and portfolio planning on high level.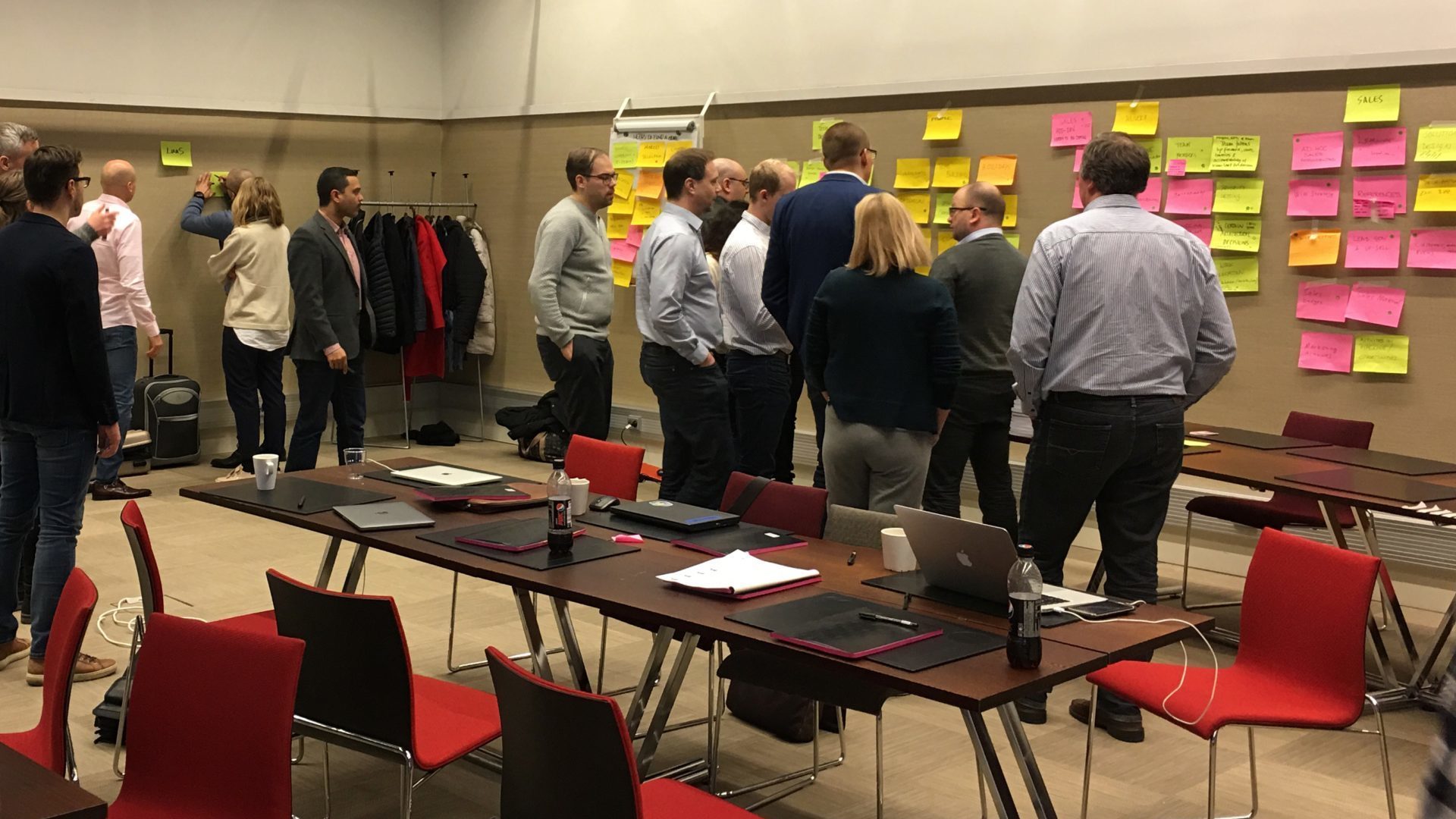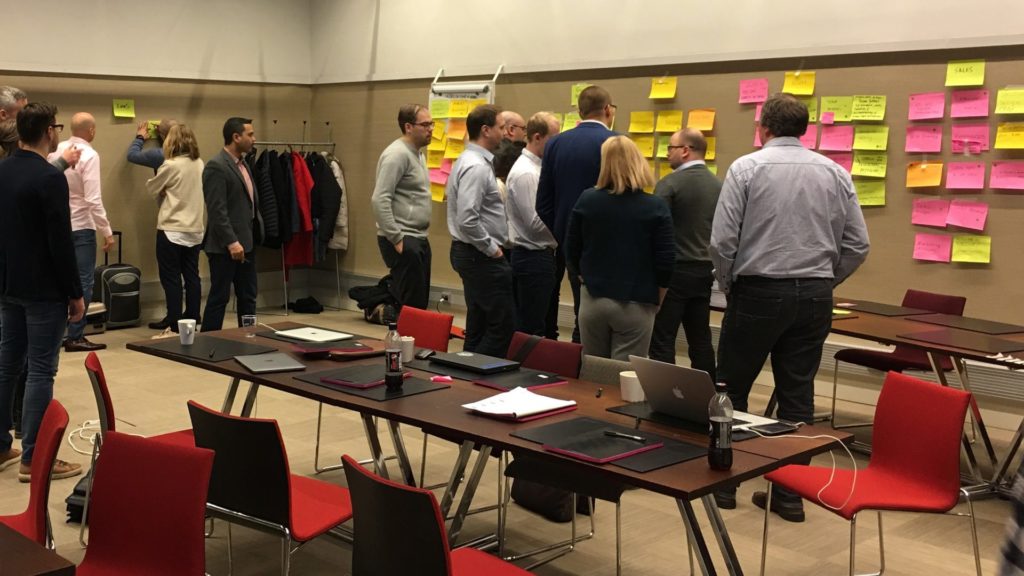 Tieto CEM had a very exciting new strategy, building on growing the business and moving towards a more self-managing, people first culture. To increase competitiveness in the digital consulting market in the Nordics and to improve speed and customer value delivery Tieto CEM headed out to fully transform the way they worked.  Tieto CEM was looking to double their revenue within 1-2 years, while redefining how they work at the same time. This of course includes mergers and onboarding new colleagues, hiring talent and co-creating the culture and ways of working. Tieto CEM was keen on finding a partner who shared a deep respect and integrity for people in change leadership. They wanted to facilitate transformation through an invitational change program, building on people's own participation, egnagement and will to change. Highly skilled digital teams with architects, developers, designers, customer journey specialists, service designers set out to define what the new organisation meant for them.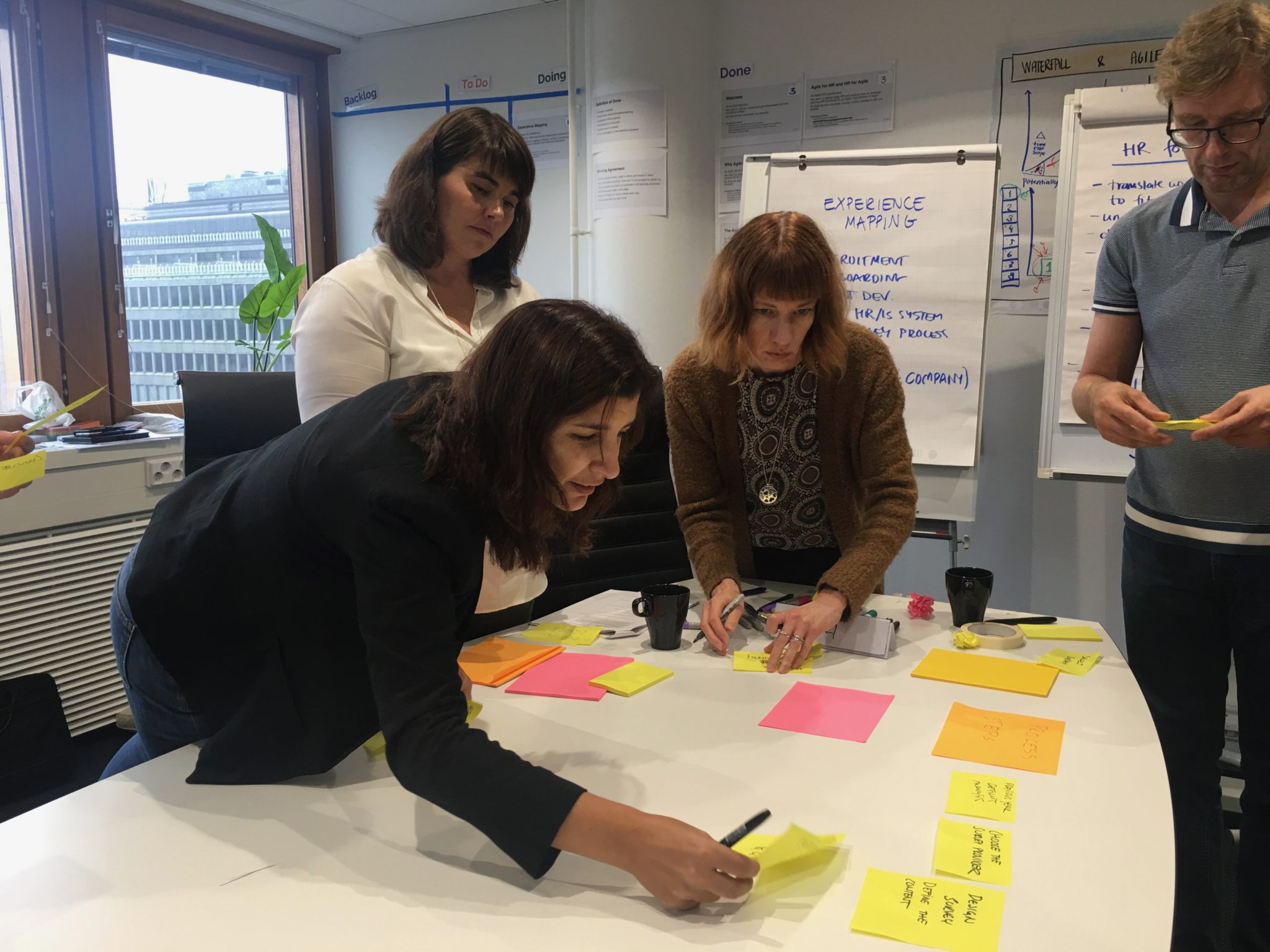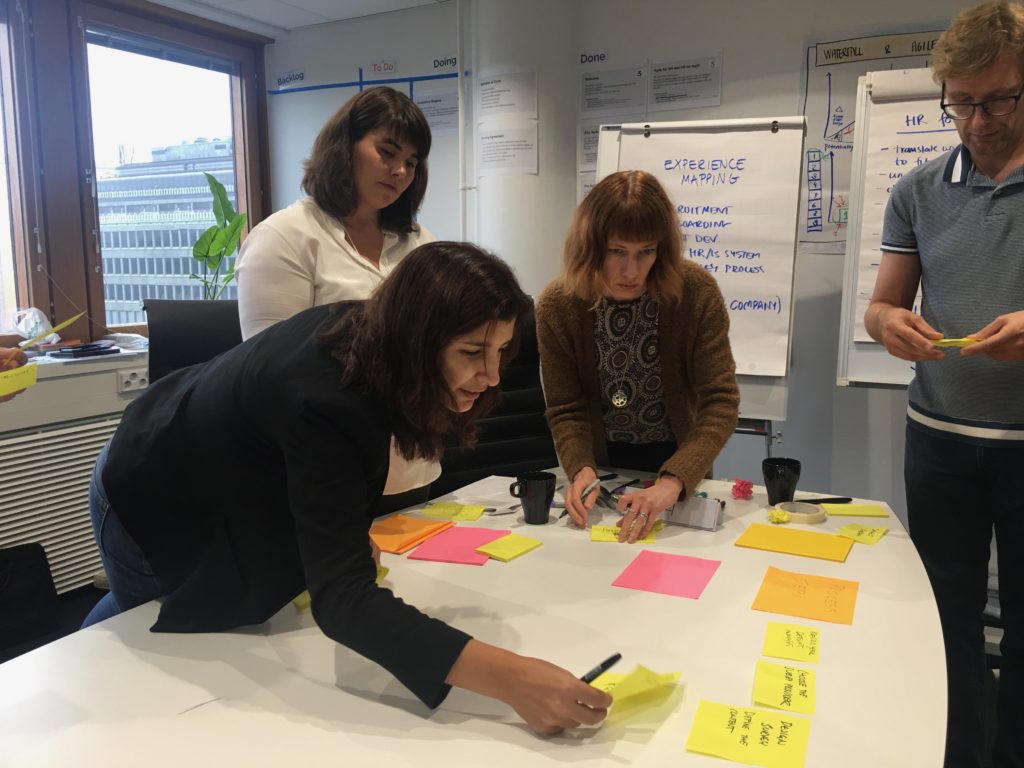 Inclusive change
The leadership team had defined a strong vision. The first step was to design a journey to make this vision a shared one, getting people excited around the goals and the opportunities to build their culture themselves. We designed and facilitated a remote scaled strategy engagement day where every team had a chance to connect with the vision and strategy, share their comments and concerns. We created an ongoing listening and dialogue channels to the teams and the people, building inclusive change. 
A key to success was a seamless, shared value base and trust between us and the leadership team.
Transformation facilitation and roadmap
The agile transformation was facilitated on high level with a transformation roadmap or portfolio. Different change streams were set up and we worked through incremental transformation planning in the executive team.
The transformation included a lot of workshops and training for employees and line managers, some of which were designed and facilitated by us. For example a workshop with 50 line managers where we redefined the management's and managers' roles in the new structure that had less hierarchy and less need for the traditional line manager role. 
Performance management & reward tweak
While we know how to work with global HR people, in great cooperation with them we tweaked the corporate performance and reward framework to enable agile team work in this Unit (instead of individual annual target setting).
One-on-one coaching
We supported leaders and managers around their personal leadership. 
You might also be interested in...
Check out our consulting & coaching offering, and our leadership trainings.
In-house solutions: Agile Coaching & Consulting
Training program: Agile Business for Leaders
Performance and Reward redesign through our Agile HR professionals. 
Don't hesitate to get in touch with us through our contact form. 
Share your thoughts on social media!