This is the booking page for
To learn more about this:
Who is this program for?
Program benefits
Program contents
Format of learning
Head on over to our program description page.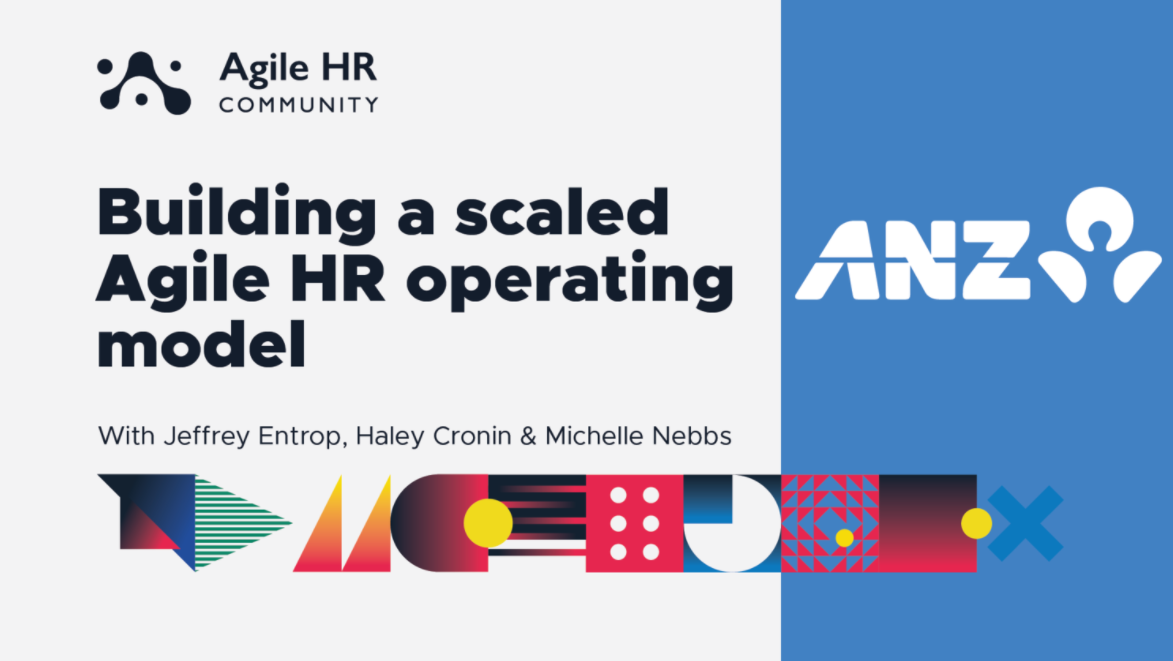 ANZ – Building a scaled Agile HR operating model across international Talent & Culture teams
We haven't had the pleasure of working with such dedicated and passionate Agile HR professionals in a long while, and we're just thrilled to be able to invite them in for a meetup!
We know of very few large HR teams that have introduced professional level portfolio management practises and structures, and we are excited to explore how ANZ is taking care of this. Everyone, please meet the panellists from ANZ, who have been diligently building a scaled Agile HR operating model across multiple international HR teams for some years now!
Jeffrey Entrop – Agile Coach, New Ways of Working, Talent & Culture.
Jeffrey is an Agile Coach supporting the Talent and Culture professionals towards agility and inviting an exploration and challenge of self and the system. Jeffrey's long background in facilitation and leadership coaching is utilised as an Agile coach, understanding systemic interactions and organisational needs.
Haley Cronin – Enterprise Agile Coach.
Haley is an Agile Enterprise Coach who has been working across non-technical and technical Agile transformations, scaling agile across the organisation. She is passionate about creating collaborative organisations that prioritise business/customer value and deliver great business outcomes.
Michelle Nebbs – Agile Portfolio Lead HR.
Michelle is an international HR executive with experience across multinationals in several industries. She has been working with large scale change, building successful teams and coaching senior stakeholders. She is responsible for the prioritisation practises and portfolio management across the Talent and Culture at ANZ.
Together with our esteemed guests, we're going to dive into discussions around:
What does it really look like in practice when transforming HR teams on scale to follow the Agile values, mindset, and practises?
Some key ingredients that will help you succeed when embarking on the journey of scaling Agile in HR
The importance of senior level prioritisation and portfolio management
Visualising how ANZ has set up its operating model (cadence, mandates, forums, decisions)
The meetup is laid back and not so official – sharing insights, thoughts and reflections, in addition to show & tell about how ANZ have set up its Agile HR function.
Have a morning coffee (Europe), learning lunch (Asia) or an evening tea (Melbourne) and listen in to the vivid conversation!
Related Events