This is the booking page for
To learn more about this:
Who is this program for?
Program benefits
Program contents
Format of learning
Head on over to our program description page.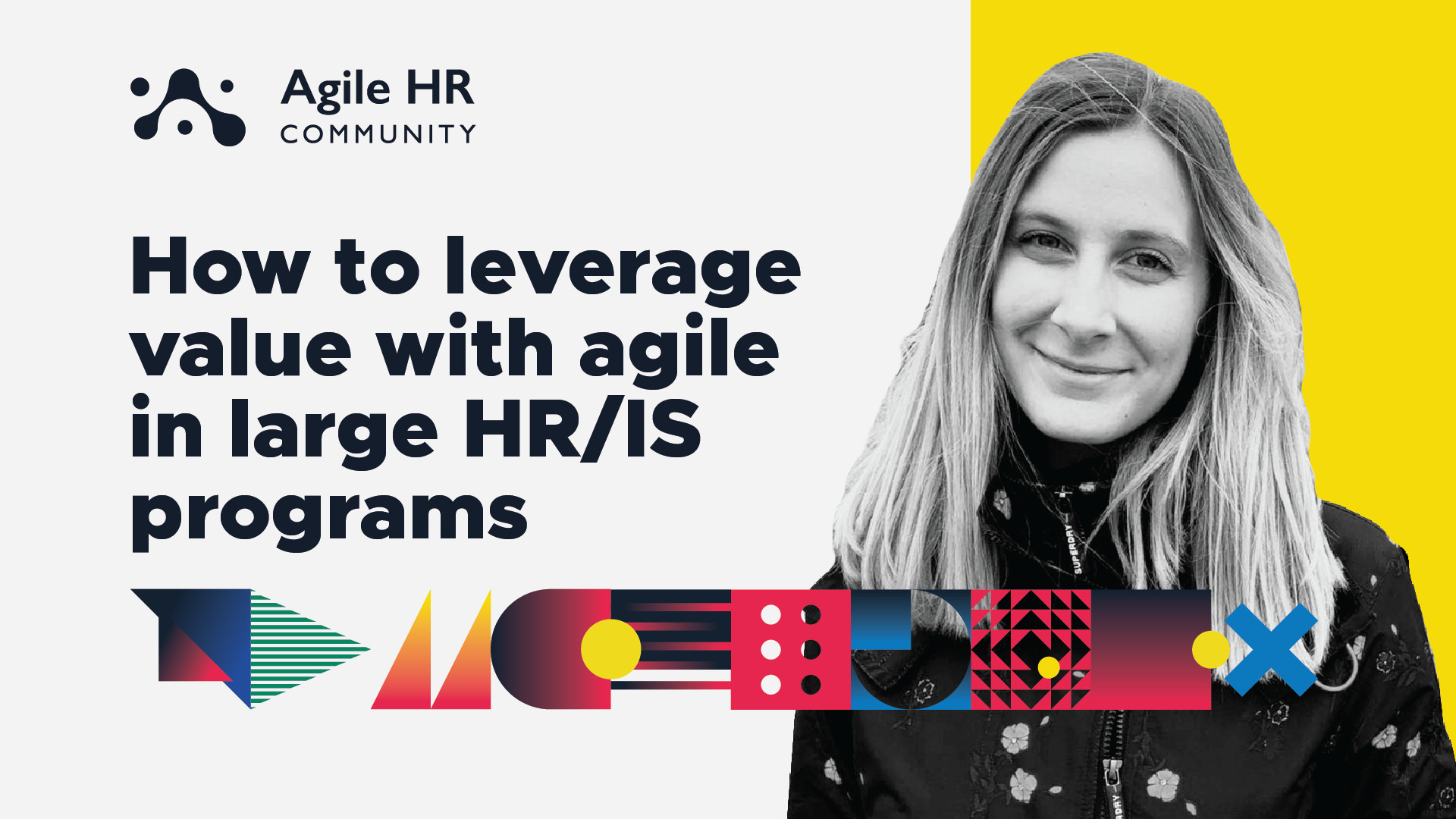 How to leverage value by an agile approach in large HR/IS programs with Lea Ralic
A meetup with Lea Ralic an Agile HR Certified Practitioner with long experience in HR system development
Agile in HR system development programs
HR teams in mid-sized and large companies are increasingly facing the need to update their outdated HR/IS systems. They are starting massive process development and programs for HR/IS system implementations. We're happy to be inviting Lea Ralic, an Agile HR Certified Practitioner with long experience in HR system development to share experiences and recommendations around how an Agile approach is suited for these programs.
As organisations of all sizes are starting to undergo massive transformations in their HR / People & Culture functions, one area of focus for improvement and optimisation is consistently front of mind for the teams – the intersection of HR and technology, where there is a huge opportunity to modernise and take advantage of the leaps that technology is making in this space.
With the evolution of ways of working and engaging with employees, organisations who are quick and successful in their transformations have a considerable advantage in future-proofing their organisations with the right skills and competencies to continue growing.
Our meetup  – the value of Agile ways of working in HR system development
The intersection of HR & technology is a natural space where an Agile mindset and Agile ways of working can make a big difference in how successful that change is.
In this meetup, let's explore how an Agile approach to introducing & evolving HR technology can accelerate everything from decision-making to deployment, and how it can really help bridge (& close) the gap between HR & employees by bringing them on a co-creation journey!
Lea is an Agile HR Certified Practitioner and a Senior Consultant with Virtual Resource, primarily focusing on the Talent Tech space and optimisation of technology to support key Talent strategic objectives. She has a varied background across different areas of HR and has had experience with running Agile-first projects within large scale HR organisations. Can talk for hours about Workday, Scrum, baking & DIY!
Related Events