This is the booking page for
To learn more about this:
Who is this program for?
Program benefits
Program contents
Format of learning
Head on over to our program description page.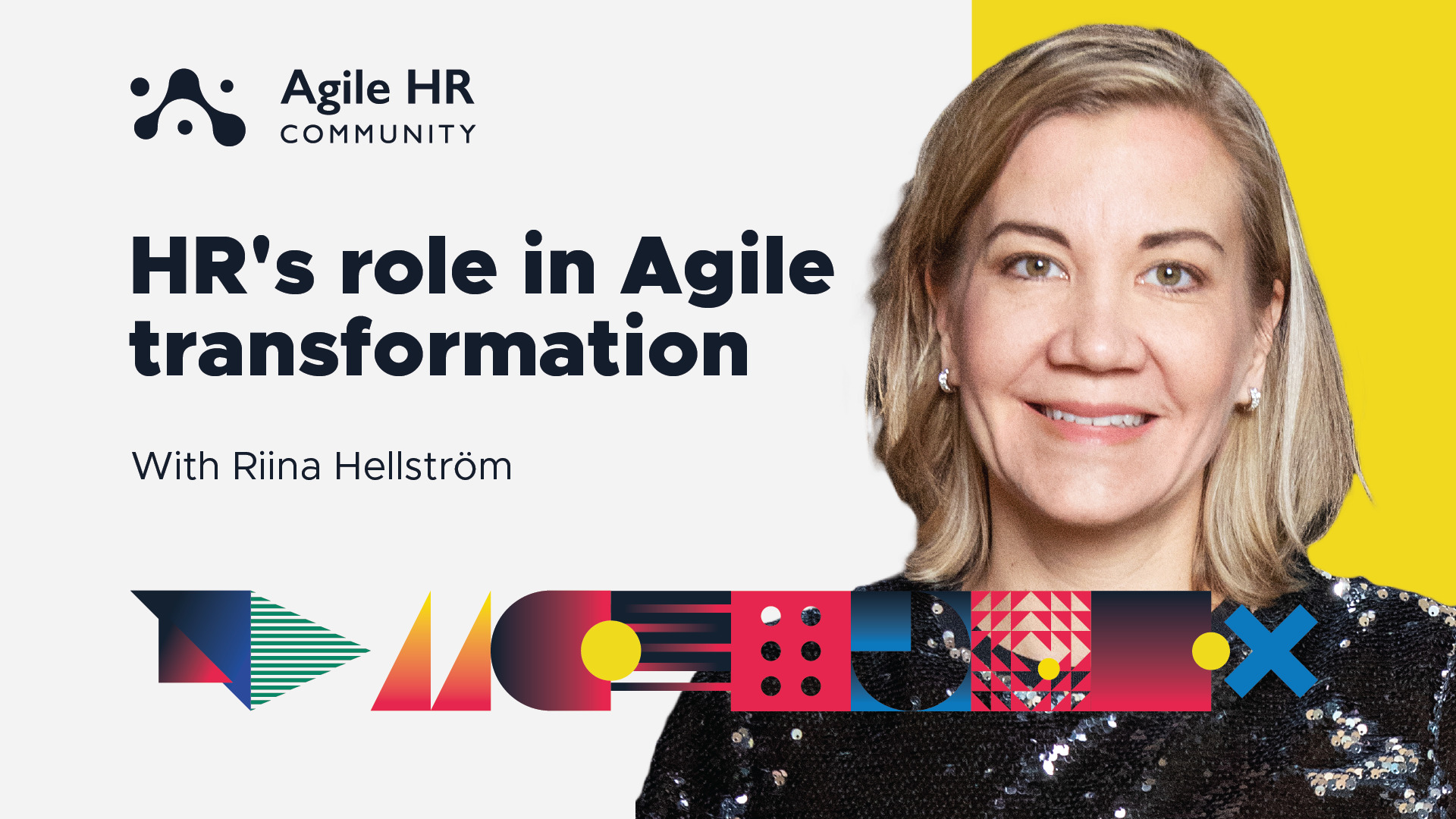 "HR's role in Agile transformation" with Riina Hellstrom
Learn why it's crucial to involve HR early and upskill HR people in agile to succeed with your Agile Transformation
in partnership with Agile Coaching Exchange UK
Are you leading an agile transformation, and wonder why many organizational structures are blocking the agile operating model?
In this session we're learning why the Agile mindset in HR is crucial to succeeding with agile organizational development on the business side.
People operations (HR) is designing the manager and people practices affecting every employee. These structures aren't traditionally designed for the agile team, but a traditional, line-manager led organisation.
In this session we'll discuss what Agile HR is, and how important it is to engage and invite HR people into leading the Agile business transformation, right from the word go. We'll also reflect on why the usual software Agile coach isn't well equipped to support HR teams in adopting agile. Welcome!
About the Speaker:
Riina Hellström – Agile HR pioneer and Enterprise coach at agilehrcommunity.com
Riina Hellström is recommended internationally as a brilliant agile enterprise coach, speaker and modern HR professional, who helps organisations adopt an Agile mindset and Agile practices across their business. Her motto is "Let's co-create a healthy future of work".
She is a global pioneer in Agile HR and the Founder of Agile HR Community, providing certified Agile trainings tailored for HR and business professionals (non-tech). Agile HR Community works with exciting organisational development projects across Fortune 500 companies.
Riina is the co-author of the book "Agile HR – Deliver value in a changing world of work" which has become the go-to Agile HR handbook.
Riina holds several Agile trainer licenses and a double Master's degree (Technology and Applied Neuroscience). When having free time, she loves spending time on an island in the Finnish archipelago with her family.
Related Events