Agile Business Training partner for a global company
Training hundreds of managers remotely in Business Agility with high impact!
The company's R&D function engaged in a stepwise Agile transformation. During a two year period Agile HR Community has been a preferred Business Agile training partner for the non-IT leaders in the company. 
We've trained over 400 leaders within hardware R&D, sourcing, supply chain, quality, commercial, sales, services business, large project unit. The leaders are from all over the world and enjoy learning about Agility without the IT-language. 
Delivering high impact training virtually to a senior level audience has been very appreciated. No traveling is necessary, the leaders learn the agile digital collaboration skills in our trainings and the bite sized learning suits their busy schedules well.
Different time investment levels for different leaders' learning needs. 
Introductions only or practitioner level – you decide!
Learn Business Agility without the IT-language
Not connected to a certain Scaled Model – any model can be adopted after our training
Senior level trainers with 20+ years of experience of working with management and organisational development
"Good introduction to the basics of Agile. Learning by doing was useful. "

 

"A true eye opener to Agility. The trainer clearly has a lot of experience in this topic."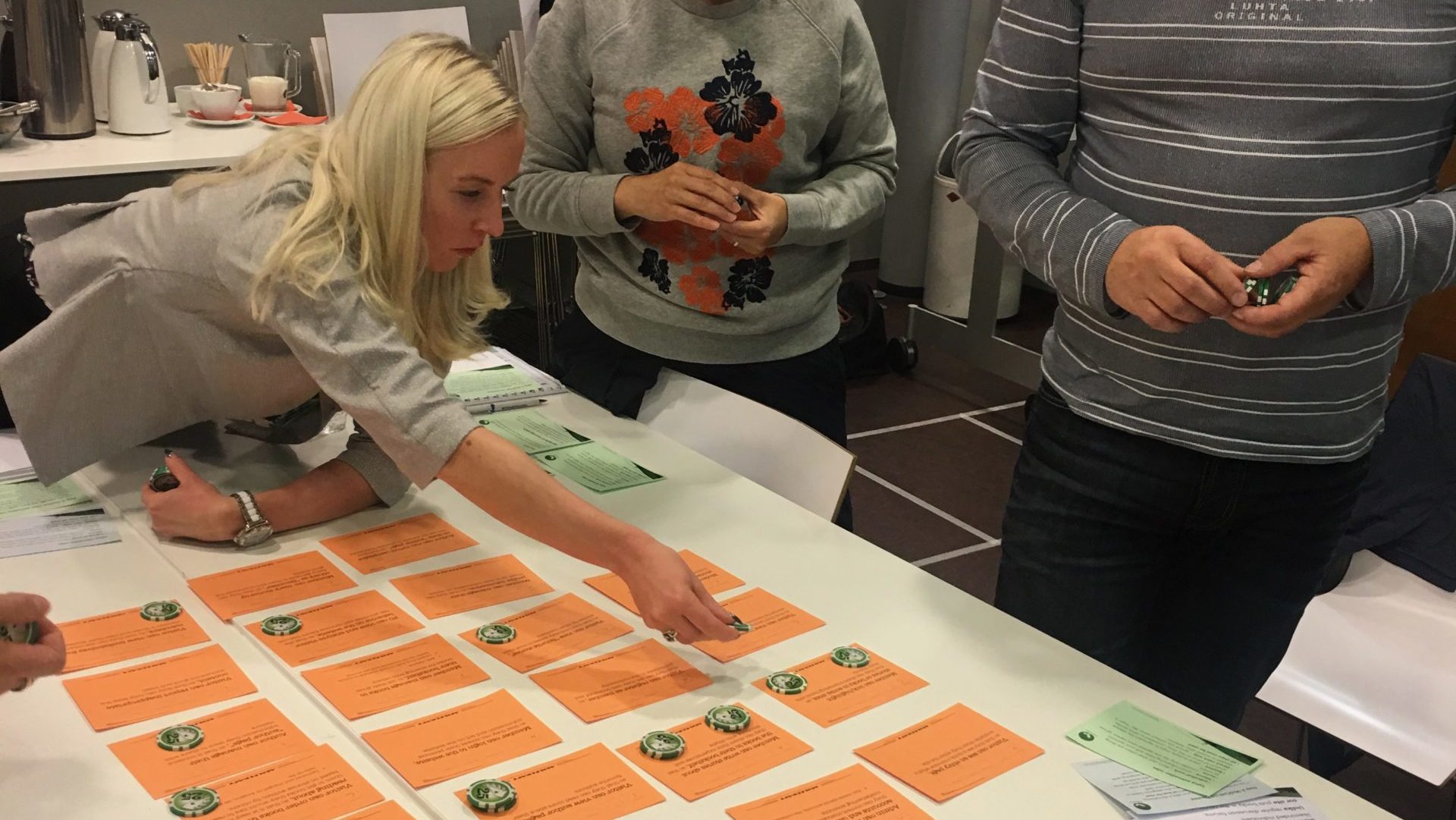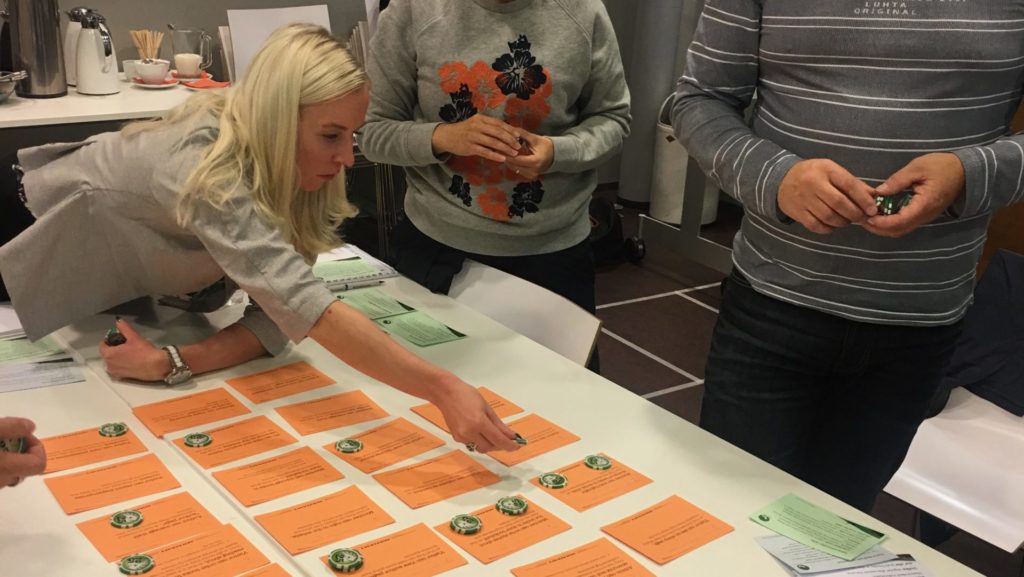 The objective of this company was first to introduce the Agile operating model in their digital R&D. We started small, with one leadership team. Now the objective is to go into full Business Agility in the whole R&D Unit (4000 + people), with end-to-end value chain feedback from the businesses (customers) and the supply chain (factories and logistics).
The objective has been to onboard different leaders onto Agility with different levels of time investment.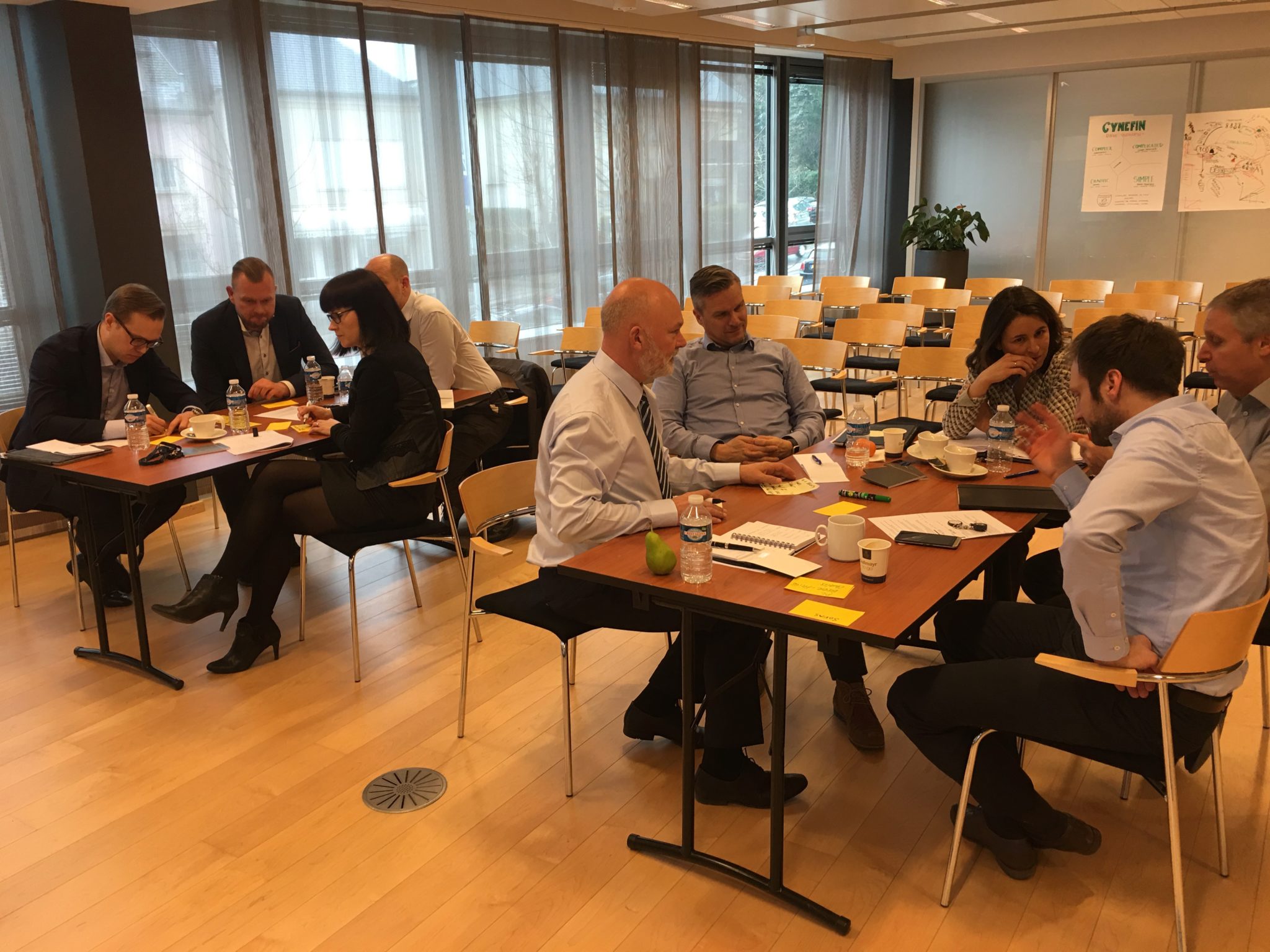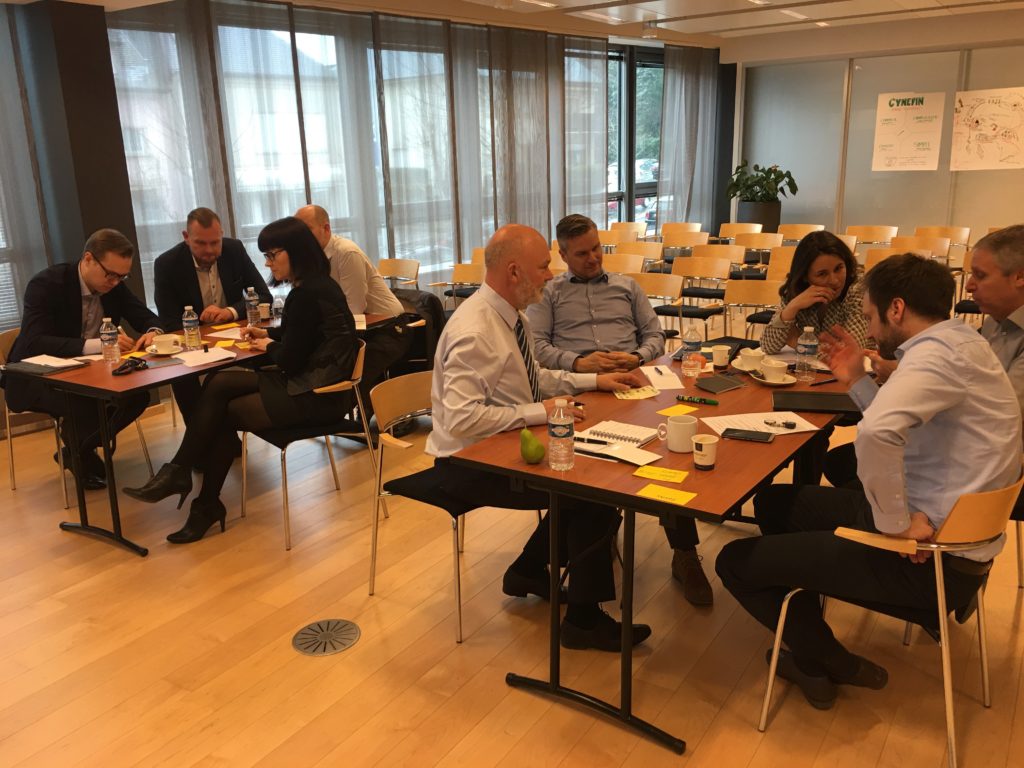 Our objective has been to invite people to learn about Agility without pushing it, and without pushing a certain Agile model. We have defined different levels of engaging learning programs, depending on the time investment the leaders are willing to invest.
With a 3 hour investment we'll onboard you to the mindset.
With a 8 hour investment, you'll additionally learn about Agile ways of working and what that means to you.
With a 16 hours investment you'll have a view about Agile operating models, Product ownership and the fantastic practices the PO uses (very useful for leaders, too!)
With a 28 hours investment you can become an Agile Business Certified Practitioner with professional skills in Agile, customer centricity, developing agile teams and influencing the Agile transformations and agile operating model.
You might also be interested in...
We have also trained this customer's non-IT product owners and non-IT Scrum Masters successfully. 
Product Owner training program
Scrum Master Training program
Executive coaching for transformation (Case Tieto CEM)
Please don't hesitate in getting in touch with us regarding your transformation support or Leadership training needs. We're seniors and can quickly tell if you need our help or something else…
Share your thoughts on social media!